[Community] Once a So-Eulmate, always a So-Eulmate
By Mich
The year was 2009. I had finished Boys Before Flowers and was still wallowing in the sweet, but kind of open-ended (read: non-skinship) ending that was bestowed upon So Yi-jung and Chu Ga-eul. Granted, the coupling had briefly extended beyond the series, through flip phone and porridge shop endorsements, but how else could I keep the memory of "So-Eul" alive?
What else was a fangirl to do, other than to create her own little world in which her favorite couple could continue to live and love together (along with an occasional lovers' tiff or two)? So I turned to fan fiction, but part of the joy of writing fan fiction is sharing it with fellow fans. Imagine my delight when one day I chanced across "Lovers Unparalleled" – a fanfic community dedicated to the Boys Before Flowers, Hana Yori Dango, and Meteor Garden versions of So-Eul. I started to contribute my stories, and was pleased to read reviews and feedback by the regulars on LU (as we called it). Thanks to a handy feature on the site, we could also leave messages to fellow members, just to say hi.
Slowly but surely, the So-Eulmates within the LU community became familiar names to me, and I to them. That familiarity kicked off conversations that lasted late into the night. We'd share storylines and theories about our dear So-Eul couple, and how they'd continue to live on in our alternate universes. We would also share news about the actors who immortalized the pairing, Kim Bum and Kim So-eun. (The uproar back then when we found out that Kim Bum was to romance nuna Park Jin-hee in The Woman Who Still Wants to Marry!) We'd also wonder whether the actors were still in touch with each other. With some of the So-Eulmates I'd become close to, we even took the conversations off-site and became email buddies and Facebook friends!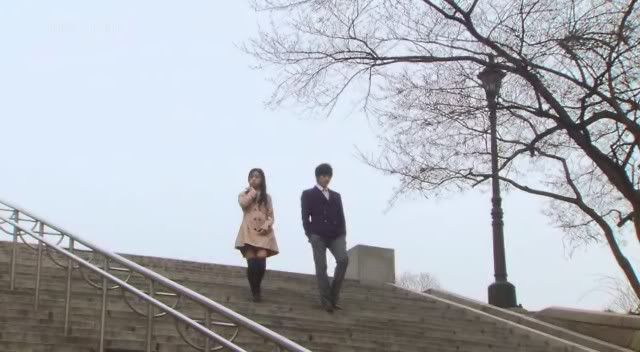 But all good things must come to an end, and such was the case with our beloved LU community. The site faced a few issues and moved from host to host (before finally finding a a new home onTumblr), but somehow the other incarnations of it just didn't feel like home. Many of our stories found refuge on other sites, and it's heartening to see that there are readers who still enjoy delving into the alternate lives of So Yi-jung and Chu Ga-eul, and help keep their memory alive.
Time passes and people move on. But with the LU members I'm still in touch with, we continue to marvel at how this drama couple sparked our friendships. Indeed, So-Eul will always have a special place in my fangirl heart–after all, once a So-Eulmate, always a So-Eulmate.
This piece is dedicated to my fellow LU writers and So-Eul fans. To all the beautiful people who worked to keep LU alive, thank you for the fun and your friendship, for sharing the So-Eul love, and for keeping the couple alive through your imagination!

RELATED POSTS
Tags: Theme of the Month