[Community] Turning points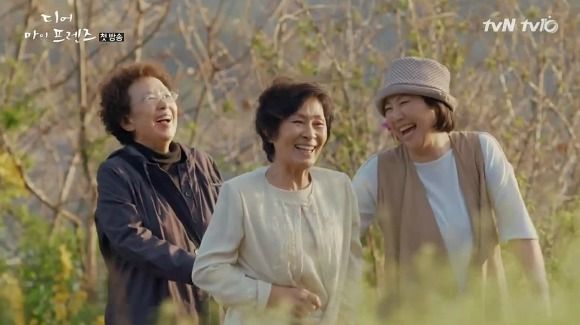 Dear My Friends
By lentils
Up until now, I've always known what I would be getting into next: schooling, schooling and more schooling. I didn't find the transition from college to university difficult because I find comfort in the typical school setting and I didn't leave home. (Asian households FTW!) I've just finished my masters degree and am awaiting those darned results as I bid goodbye to university life.
This past year has been the first time that my group of friends have all deviated from a single, common life path. Some started jobs, while others went on to post grad. Meanwhile, I'm now stuck in a what-on-earth-shall-I-do-with-my-life state of limbo.
For my friend group, as our lives have changed, we've started to have fewer things in common with each other. On one hand, this gives us new things to talk about, but there's still a niggling sense of wistfullness as you realise you don't have as much in common with your friends as you once did. In the case of my 6 forever friends, bonding over all things Disney, late 90's boybands, and Wattpad in high school brought us together in the first place.

Answer Me 1997
For the most part, I was a solitary K-drama watcher and started watching in primary school around the age of 10. At 14 years old, I finally made a friend who watched K-dramas too. But at the beginning, for some weird hormonal-teenager reason, I used to hate the fact she watched K-dramas. It felt like it was "my" thing.
Time went on, and I got to know her better. We even went to college together. Throughout the 5 years that encompassed our college and university lives, one of the main things that kept us talking for hours on end every evening was dramas (and life and a whole load of studying too). But our initial connection was there because of K-dramas.
Since then, we've been through thick and thin together. Along with my awesome family, she was my rock and helped me hold my life together. (Thank you and love you Nana!) This past year has been super turbulent for me but even during times like these, when I'm lost and unsure of what to do with my life, K-dramas act as a constant that keeps me afloat and gives me a little something in common with my dear friend to cement the foundation of our friendship.
Another unchanging presence in my life is the Dramabeans community. The community's always there when you need it. Whether I'm finding kindred souls who have the same opinions as me (I can't count the number of times I've seen comments ranting about characters and thought, "that's exactly what I'm thinking"), or being surprised at the philosophical depths of people's thoughts, the community is gives me much food for thought. So even though I'm pretty much a ghost on the site these days, the community has been one of the constants in my life. Dramas are a great escape, and when you have one of your best friends to escape with you–and a wonderful community to escape to–life is always much more fun.

You Who Forgot Poetry

RELATED POSTS
Tags: Theme of the Month