[Hey, that's me] Me and Mi-young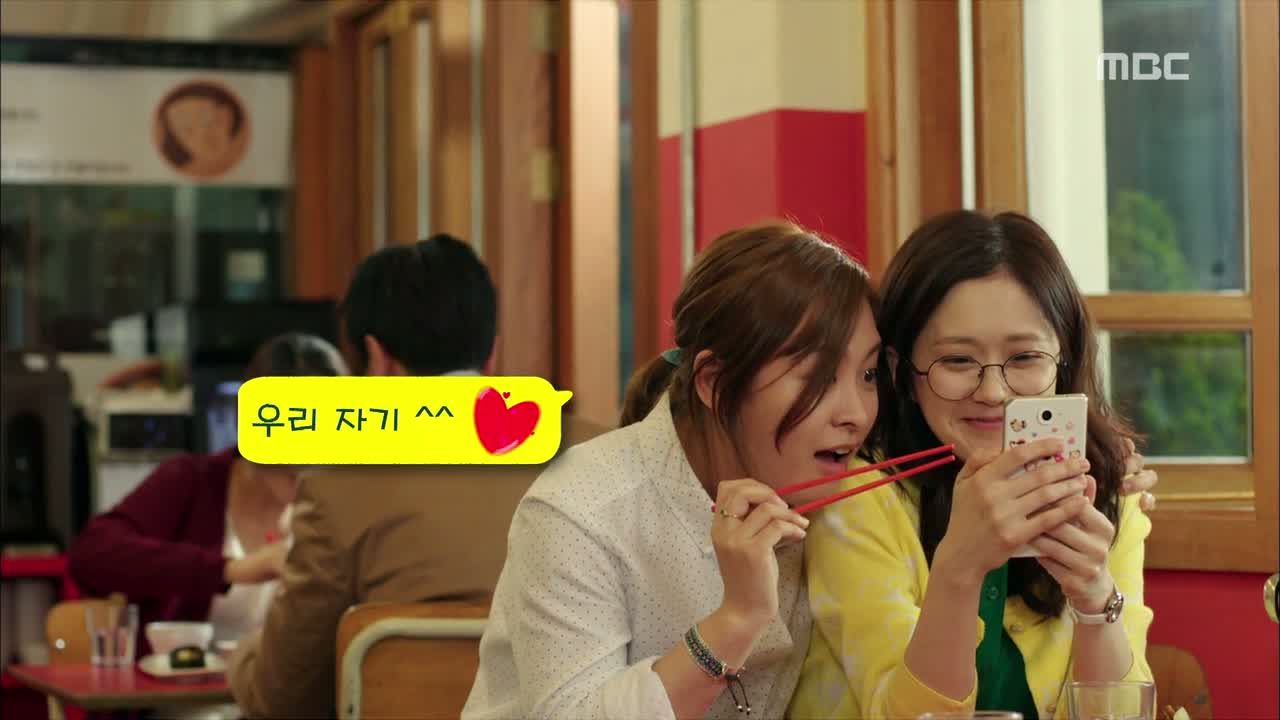 By Amilia
I adored Fated To Love You. I was obsessed when it was airing and I watched each episode multiple times a week. I would think about it randomly while going about my day. I would wake up early on airing day to read the Soompi forum live-cap posts. I even made my brother watch with me. I know I'm not the only one to have loved it, but I often get the impression that other people like Fated To Love You in spite of the heroine, Kim Mi-young, but she was the whole reason for my obsession.
I recognized Mi-young from the moment she was introduced. She was me. She was a people pleaser. She had trouble saying no. She didn't know how to flirt. She never got mad. Despite being painfully, pathologically shy in everyday life, she had no qualms about singing and dancing on stage. Despite her mousy personality, she wore bright colors in classic styles. Never in my life have I identified with a fictional character to this degree. When she turned and looked into the camera and explained, with a self-deprecating little smile, that she was a post-it note: someone everyone needs but no one values, someone who can be used and discarded with little thought, well, let's just say that 5 years later I am still using a screencap of that moment as my avatar on another forum.
This sort of character rarely makes it onto television, especially not as a main lead. People want to see powerful, confident female characters — and I don't blame them. Strong-willed, opinionated people are more interesting than people-pleasing doormats who can't say no. I enjoy and admire charismatic heroines too, but I don't relate to them.
Mi-young I relate to. Big time. I don't deal well with conflict. I have major issues saying no to anything. I knew how Mi-young felt when, even after practicing saying no with her best friend, she can't actually do it when her boss asks her to run a personal errand for him. Because, well, running a few errands is a LOT easier than saying no.
A few episodes later when her mother is horrified that Mi-young is being pressured and guilted into marrying a stranger, I got that too. I also have people around me who run interference for me and know me well enough to know what it means when I hesitate, and they know to immediately back off. (Side note: this is my major beef with a lot of second leads. When someone works up the nerve to say no, you should darn well listen to her! Don't keep trying to get her to change her mind! It is not romantic!) Now, Mi-young and me, we can say No if it is important. It just takes a lot of effort and it is usually easier to shrug and make another cup of coffee, or slip out quietly the next morning without telling anyone who might object.
Neither Mi-young nor I get offended or angry. At almost anything. I have gotten mad all of once for about 5 minutes in the 12 years I have worked at my current job. It shocked everyone so much that I got my way immediately, and have gotten gentle ribbing from my coworkers about it ever since.
As for Mi-young, every time someone would do or say something that would have had another character up in arms, Mi-young would just roll with it. She could always see why someone would do something, and even if it hurt her, she could empathize. Which is not to say she wasn't above an occasional passive-aggressive remark or guilt-tripping every now and again if goaded enough. When leading man Gun asks for a divorce, and then tells her he hopes she will live happily for many years to come, she tells him she has used up all her happiness. And then she walks away. Because Mi-young, however little she resembles a Strong Female Character™, does have an inner core of quiet strength. She is not going to try to stay with a man who no longer wants her.
Mi-young's world is a fantasy, full of bright colors and beautiful men who have no problem wearing orange suits. The sort of place where accidental one-night stands with billionaires happen, and then lead to pregnancy, marriage, and true love. My world is much more mundane. The sorts of things that happen to Mi-young never happen to me. But I could see myself reacting in just the ways she did, should such outlandish things happen to me.
I even share Mi-young's taste in clothes. As a rule of thumb, drama heroines wear fabulous clothes that they look very good in, but that I would not necessarily care for myself. Mi-young's wardrobe I would totally wear. Bright primary colors in classic styles. Scarves. Full skirts. Just look at how cute her clothes are! And while my wardrobe in general is more casual than Mi-young's, several of her outfits have analogies in my closet.
You can say what you will about Fated To Love You, I will probably agree with you. And not just because I don't like conflict. It is not a perfect show, and I am not blind to its flaws. But this show is one of the reasons why, 6 years in, my K-drama addiction is still going strong. Because it said that people like me are worth telling stories about. I have loved this month's theme and reading about who everyone else identified with. Because people like you have stories worth telling too. And dramas have stories about us all.

RELATED POSTS
Tags: Theme of the Month