[Family drama] The House of Dama de Noche

Hotel del Luna
By bluekitchen
Every family has its secrets, and every house has its ghosts. Ours were locked away in my mother's ancestral home in what used to be one of the most beautiful streets in all of Manila. Built in the early 1900s, it used to tower over its neighbors, enshrouded by trees and my great-grandmother's garden. Her dama de noche trees – literally translated as lady of the night, because that's when their flowers were at their most fragrant – were so prolific that you could smell their perfume down the road. At that time, there were no streetlights or zipcodes. If anyone was lost, they were simply told to look for the House of Dama de Noche.
It was a house built on dreams. My great-great-great grandfather had built his fortune from scratch: he had arrived to Manila in a boat when he was just 9 years old, worked the docks and earned the trust of his boss, and later fell in love with his beautiful daughter. He was poor, but smart and hardworking. When he asked for permission to marry her, he swore she and none of his children would suffer like he did. The house was his pride and joy. For him, it was proof of his success and that he kept his promise.
I wish I could end the drama here, but war gets in the way.
It was the Second World War. The Japanese forces invaded Manila, seizing most properties and sending most people scurrying for safety in the provinces. By that time, my grandfather (who inherited the house) was working for an American construction company and was the right-hand man of its CEO. His boss fled for his safety, entrusting him with important company documents. My grandfather wanted to flee too, but my great-grandmother begged him not to leave the house. Plus, all of his children were less than 7 years old, and my grandmother was pregnant. An elderly parent, a very pregnant wife, very young children, with no place to go, and no chance of surviving the long walk to the provinces – he was a trapped man.

Hotel del Luna
This is the first ghost story: while walking in the garden, torn about what to do, he saw my great-grandfather's ghost at the doorway. The ghost looked angry and determined, like a soldier defending his home. My grandfather took it as a sign that he would protect his property and his family. It was a clear message: "Stay, because I've got your back."
During the next years of the Japanese occupation, my grandfather would see and feel that supernatural protection. One night, he randomly woke up and couldn't go back to sleep. He peered out the window, and saw a shadowy figure underneath the dama de noche trees. Sometimes he would smell tobacco – his father really loved having a pipe after dinner – or hear footsteps on the outdoor patio. He told us, later on, that those apparitions were both terrifying and oddly comforting. It is chilling to know that you are seeing the Dead, but on the other hand, you know that a father's promise doesn't die.
But that didn't spare him from the side effects of staying in Manila during the war. He was called in for interrogation, and asked about his relations with the Americans. He was imprisoned for 24 days, and never revealed the documents – or any details of what happened in his prison cell. Later on, when we asked him what happened in jail, he would just shake his head and change the subject.
My aunt – my mother's sister – got sick, and there was no medicine to save her. She died when she was four years old, a few months before the liberation of Manila. My mother says she was the prettiest among them, and looked eerily like my great-grandmother. She loved to sing and bang on the piano, and randomly run up to people and hug them. Decades later, people said they could hearing the piano late at night, and cold arms around their waist. Sometimes, they would hear a child singing. Sometimes, they would see the shadows of a child and a man standing at the house gate.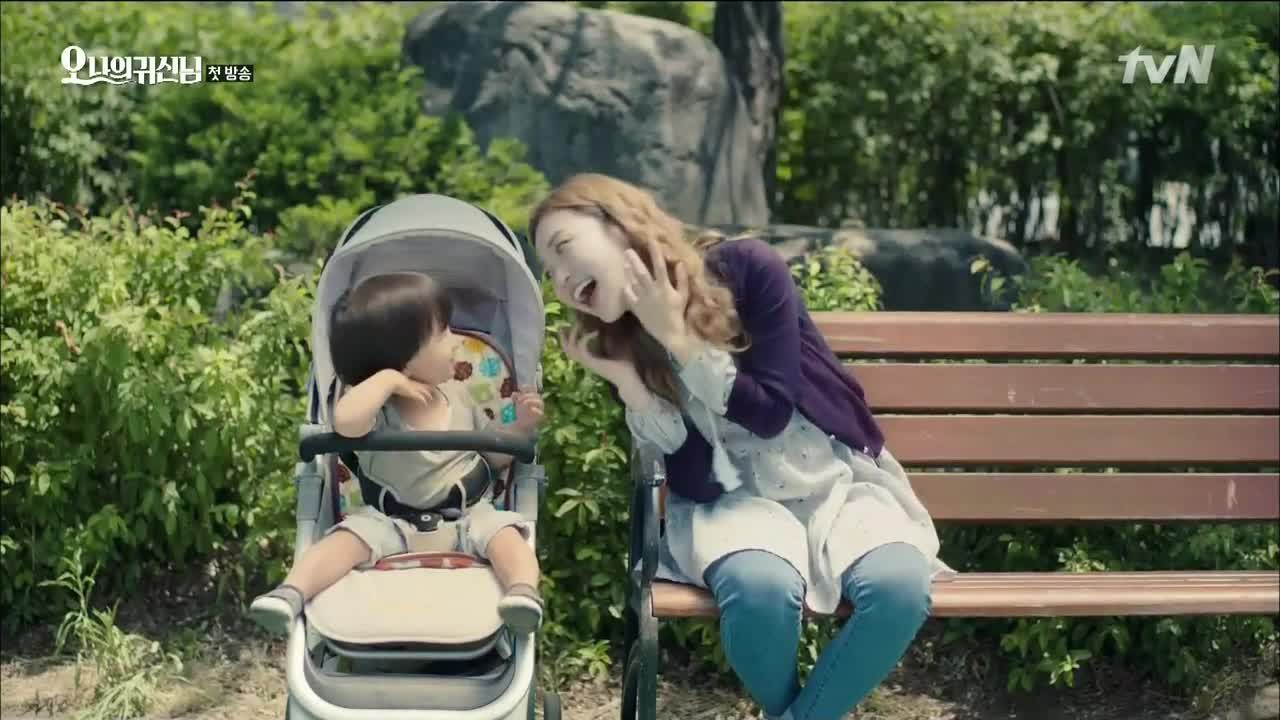 Oh My Ghostess
There is another story. My grandmother planted vegetables in the garden, since nobody could buy food during the war. She was very proud of her little vegetable plot, and was particularly protective of one part of the garden. Later on, they discovered that was where my grandfather hid the documents his boss entrusted to him. Buried deep underneath eggplants and tomatoes, these papers escaped the scrutiny of soldiers and were later returned to his boss after the Americans liberated Manila. I don't know who was the bigger hero: him, or my grandmother, who scolded anyone who went there, and charmed any visiting soldiers with her innocent smile. "I am just growing vegetables to feed my children," she would say, often serving them soup, and likely reminding them of their own mothers back home.
But a mother's work is never done. Years after she (and her plants) had died, nobody ever ventured into that part of the property. Both kids and pets ran freely around the grounds, but were strangely afraid of stepping into that dark, secret corner. Even I felt a little creeped out by it – was it the ghost story, or the shadow and scent of the dama de noche trees?
Family ghosts will protect family, but there were other spirits too – drawn by the trees and the house's shadowy corners. We all knew about the White Lady who appeared on the stairs late at night. If you happened to look sideways in the mirror in the corridor – not directly, but from the corner of your eyes – sometimes you would see her. She was always wearing a pretty white dress, and she always appeared before someone got sick or something bad would happen. We never knew if she caused the disaster, or if she was warning us about it. We heard a lot of stories about who she could've been, but the most romantic one is that she was a woman who fell in love with a soldier. He told her to wait for him in front of the Dama de Noche trees, but he never arrived. One hundred years later, she is still waiting.

Master's Sun
My sisters also like to freak me out by telling me about how I played with my aunt – yes, that little ghost who liked to bang on the piano. When I was about 5 years old, we had a huge family reunion at the ancestral home, and stayed there for about a week. Later on, I asked my mother why my cousin wasn't in any of the photos. "What cousin?" my mother asked, and asked me to describe her. I did, and added that she promised to teach me a song. When I hummed some of the music, my mother turned white and told me never to speak of that "cousin" again.
A few years ago, my family decided to sell that property. My grandparents were the last to really live in that house, and once they passed away, that beautiful home and its garden fell into disrepair. The neighborhood had also become quite dangerous and inconvenient to live in, and property values had dropped. When a big developer expressed interest in buying the land to convert it, and the surrounding homes, into a commercial complex, we all agreed.
So the house was bulldozed, the dama de noche trees chopped down, and I assume the ghosts have moved on. But their secrets and stories have stayed with us, and whenever I smell tobacco or catch a white flicker on the mirror, I wonder if they've dropped by to say hi. They don't frighten me as much as they used to – like Hotel del Luna, Oh My Ghostess, and Master's Sun have taught me, spirits are just people who stayed a little longer, and their presence lingers like the scent of dama de noche on a balmy summer night.

Hotel del Luna

RELATED POSTS
Tags: Theme of the Month