Dal Ja's Spring: Episode 15
Episode 15: "Love Drenches My Heart, Like Spring Showers!"
Picking up from Episode 14, Tae Bong barges in on Dal Ja…
He tells her, "If you tell me to leave, I'll leave. Tell me no by the time I count to three. If you don't say anything by then, it means you accept." He counts one…. two… three… and they kiss, falling into bed.
But the next day, Dal Ja doesn't know how to act around Tae Bong, and is nervous and jumpy.
Dal Ja asks Soon Ae when she slept with her husband, and Soon Ae makes the guess that Dal Ja slept with Tae Bong. Dal Ja admits that they did, and Soon Ae congratulates her, and is excited for her this milestone in Dal Ja's life. But one thing bothering Dal Ja is that Tae Bong didn't say "I love you," which Soon Ae agrees is a little weird, since most guys know enough to say that much.
Dal Ja worries that she may have seemed too easy, or that Tae Bong will find her burdensome. Soon Ae advises Dal Ja that men don't like women who cling too much, so she should play it cool and distant, like it never happened.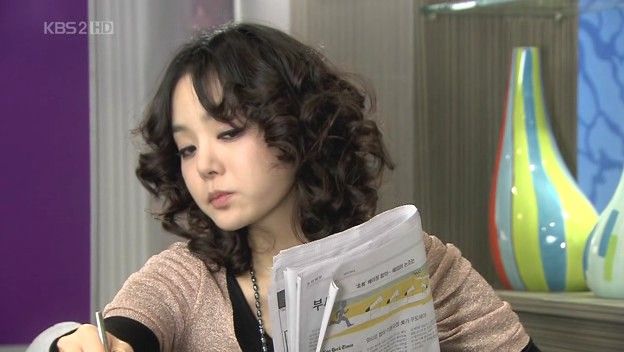 So later, when she next sees Tae Bong, she acts like nothing happened. Tae Bong keeps trying to engage her interest, but Dal Ja keeps pushes him aside. Finally, he tells her she's been acting strangely after that night. Is she angry or disappointed? She denies it, acting coolly and tells him there's nothing to think about. They're both adults, and nothing's changed because of that night together. Tae Bong asks her if she means it, and although Dal Ja's inner voice doesn't mean it, she tells him not to put too much thought into it, and that she's not that kind of person. Tae Bong seems surprised and disappointed.
Dal Ja hears that Seon Joo's at the hospital, and she and Sae Do rush to the hospital to stop her from going through with her abortion. Seon Joo is already in the operating room and put under anesthesia, and they arrive just as Seon Joo is leaving. Sae Do is crushed.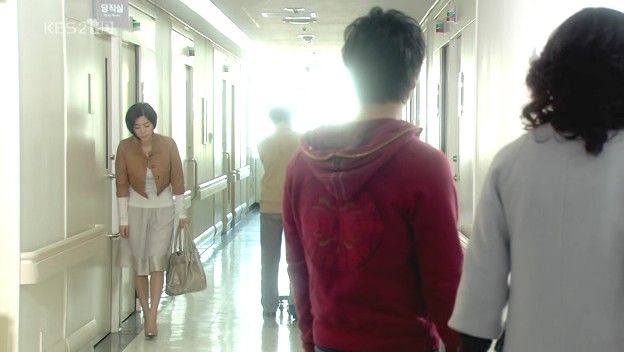 He tries to take her home, but she insists on going alone. Sae Do pleads for her to just listen to him for once, instead of doing things on her own all the time. But Seon Joo merely says she wants to break up. She tells him that he tried hard to make it work, and for that she thanks him, but they should stop. It's hard for him and she's tired.
Sae Do is understandably upset, but tells Dal Ja that he did as much as he could. He's giving up. But Dal Ja contradicts him — he didn't really do "everything" he could have. He might think he did, but he never treated Seon Joo like a girlfriend. They didn't go on dates to the movies, hold hands walking the street, etc. To a woman, what he did doesn't count as "doing everything he could do." Seon Joo wouldn't have reacted the way she did if Sae Do had truly made her believe him. She advises him to think about what he truly wants from her.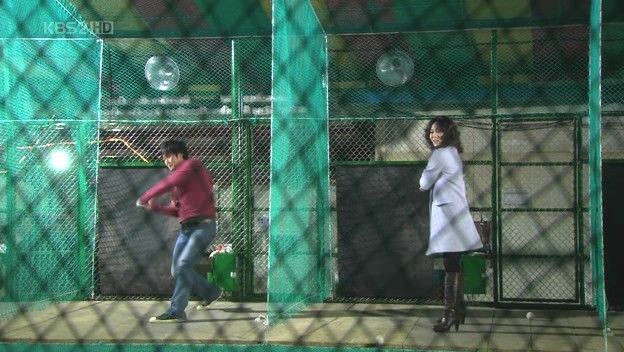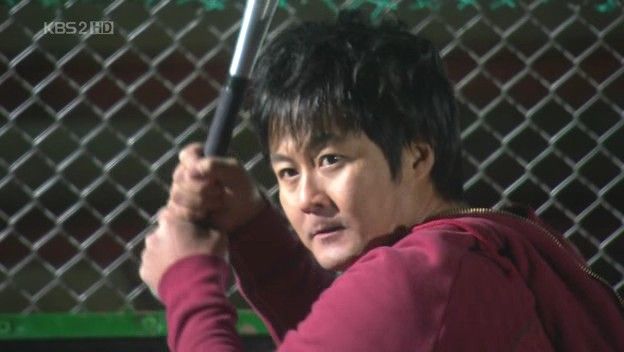 And Dal Ja realizes she has to do the same about her relationship with Tae Bong…
So Dal Ja takes Tae Bong, and they both play hooky from work, going on a real date. At the same time, Sae Do takes Seon Joo on a real date as well. The two couples (separately) go to the movies, walk the streets holding hands, and act as a real couple.
Sae Do is honest with Seon Joo and tells her he really loves her, and is sorry for leaving her to handle everything alone. He gives her a ring to represent his sincere feelings for her, not out of responsibility or burden, but just out of his love for her. She's about to accept it, but someone bumps into them and knocks the ring into the air, where it lands in a huge pile of trash. Seon Joo's spooked, thinking that's a sign that they're not meant to be. The ring is gone, so she can't accept him.
But Sae Do says, "Does that mean if I find the ring, you'll accept me?" She tells him he'll never find it, but he dives into the pile of trash.
Even though it starts to rain, Sae Do keeps digging through the trash. Finally, hours later, he's soaked and looks around, but Seon Joo's gone. She appears with an umbrella, and says, "I told you it couldn't be found." Sae Do takes her hand and shows her the ring — he found it.
We find out that Seon Joo didn't go through with the abortion, although nobody knows about it yet. At the last moment, while in the operating room, she changed her mind and walked out.
At the end of their date, Dal Ja is honest with Tae Bong, saying that she tried to act cool, but she's not doing a very good job of it. She was afraid he'd find her burdensome or lose interest in her. Tae Bong says he was worried too, because she said it wasn't a big deal to her, and for him not to think about it too much. But he doesn't find her burdensome, and after that night, his feelings for her actually grew. They happily come to an understanding of their mutual feelings.
Dal Ja runs into Tae Bong on her way to her mom's restaurant. She doesn't know that at that moment, Tae Bong's mom is confronting her mother.
Tae Bong's mom thinks her husband is having an affair with Dal Ja's mom. They know each other from 35 years ago, when Dal Ja's mom and Tae Bong's dad were dating. All these years, Tae Bong's father has been unable to get over his first love. After Dal Ja's mom dumped him, he married Tae Bong's mom on the rebound.
Tae Bong's mom is also upset that her son is dating Dal Ja, and reveals that the two are living together. She pitches a fit, throwing things on the floor and making a mess. At that moment, Dal Ja and Tae Bong arrive at the restaurant, and Dal Ja's mother demands to know if it's true they're living together.
Uh oh…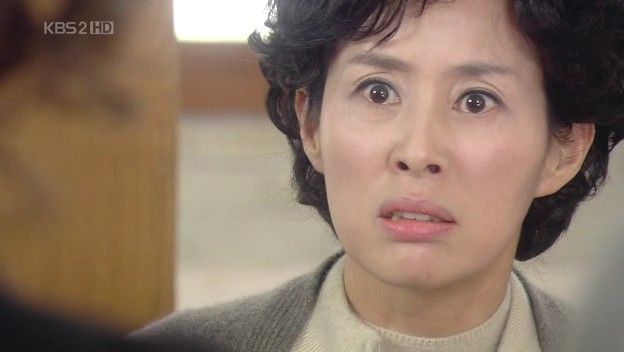 Tags: Chae Rim, Dal Ja's Spring, Lee Min-ki