I Am a Model
New (old) show!
I just recently saw that Imaginasian TV just started showing the first season of Korean reality show I Am a Model, and tuned in out of curiosity. Originally aired on Korean cable channel Mnet, I Am a Model was pretty successful and has aired multiple seasons (three, I think). I never caught it, because I don't watch Korean cable or reality/variety programs that much.
In the absence of AZN, Imaginasian's got some decent programming (check your cable listings!), and I found myself liking I Am a Model. The episodes are subbed in English and similar to America's Next Top Model, minus the shenanigans. If you're like me, you watch America's Next Top Model despite yourself — you know it's predictable and most likely rigged and way too loaded down with exaggerated "drama." Plus Tyra's getting crazier and crazier, and not in a good way. But the premise is interesting, and you fast-forward through all the humdrum boring parts to get to the actual point — the photo shoots and judging. (There's just no way to watch ANTM live, because the filler stuff will make you want to slap somebody.)
I Am a Model is less conflict and more about actual modeling (who'd'a thunk?). For that reason, it might be a dry watch for some viewers, but I liked it much more. It's only up to the second episode so far and I know nothing about the model-contestants, but I kind of like it that way. I'd rather just see how they're judged based on their evaluations and photo shoots.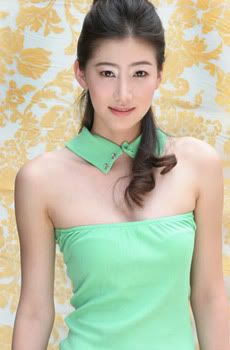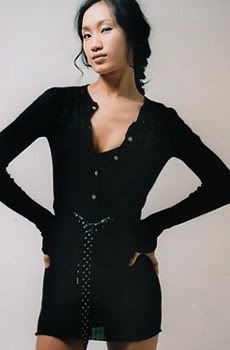 Model-contestants Park Hee Hyun, Han Boram, Kim So Young, Kang Suji, Yoon Jihye, Park Eun Hye
SONG OF THE DAY
Humming Urban Stereo – "Delight Disco" [ Download ]
Audio clip: Adobe Flash Player (version 9 or above) is required to play this audio clip. Download the latest version here. You also need to have JavaScript enabled in your browser.

THE PARTICIPANTS
Three established models preside as the judges, watching the progress of the contestants they've selected for the show.
The model-wannabes are all young faces ranging from ages 19 to 22, all fairly newish in the modeling world but with varying degrees of experience, which include ad campaigns, magazine spreads, runway shows, and even CFs.

THE FORMAT
The format of the show isn't that different from typical competition-based reality shows, but so far it seems structured more loosely. Not every episode ends in elimination; for instance, at the end of one photo shoot, the judges deemed everyone good enough to progress to the next step.
It seems each episode will have a theme (e.g., "natural beauty") and focus on a particular type of shoot (swimsuit, beauty shot), although it's still early so I don't know how it'll play out. Girls are evaluated, given advice, and monitored by the judges for potential as well as progress.

Model-judges Jang Yoon Ju, Song Kyung Ah, Park Dool Seon

THE JUDGES
While the contestants are the ones who are being tested and have their potential future careers on the line, it's the judges who are the personalities of I Am a Model. They conduct themselves in a generally professional manner, but bring the occasional snark.
I don't follow fashion much, much less Korean fashion, so I don't know much about the profiles of the judges aside from what we're told. But, you can see from their resumés that they're somewhat successful models, all with international experience and solid portfolios of their own. They are Park Dool Seon, Song Kyung Ah, and Jang Yoon Ju.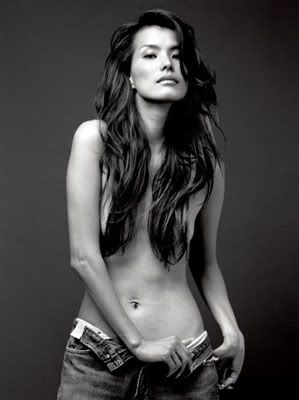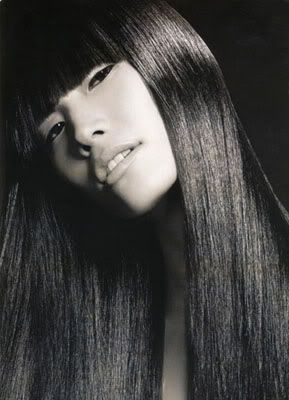 Model-judges Park Dool Seon, Song Kyung Ah

Park Dool Seon, born 1976, 178cm tall. Winner of Korea's Super Elite Model competition in 1998 and Korea Fashion Association's Best Model winner in 2001.
Song Kyung Ah, born 1979, 178cm tall. Pantene's sponsored Elegant award in 2000, Best Model in 2001 for the Fashion Photographers Association.
Jang Yoon Ju, born 1981, 174cm tall. Best Model award from the Fashion Photographers Association in 1998 and 2002; GTV Sponsor Best Model; the Model Center Best Model; Bazaar's model of the year in 2002; Adidas Mania 2002 award. She was also in Toy's "Good Person" music video and has numerous magazine ads and spreads, including Bazaar, Vogue, Marie Claire, Cosmo, Esquire, GQ, and Elle Germany.

Model-judges Park Dool Seon, Jang Yoon Jo

Of the three, Park Dool Seon is the oldest and seems to be the head judge; she's also capable of the harsh set-down or condescending advice, but if she's ever bitchy it's in the fun way. The other two are more encouraging and tend to take a more subordinate position.
It's not riveting television, but it's pretty entertaining filler stuff, and I like competitive reality shows that are actually about the competition (Project Runway, for instance) more than the manufactured drama between the crazy contestants. It's nice to fill a half-hour with when you want to relax, and if you start craving more wacky hijinks, it's only a matter of time before ANTM returns with its next "cycle."
Tags: I Am a Model, Jang Yoon-ju, reality shows