Welcome to the Jaurim family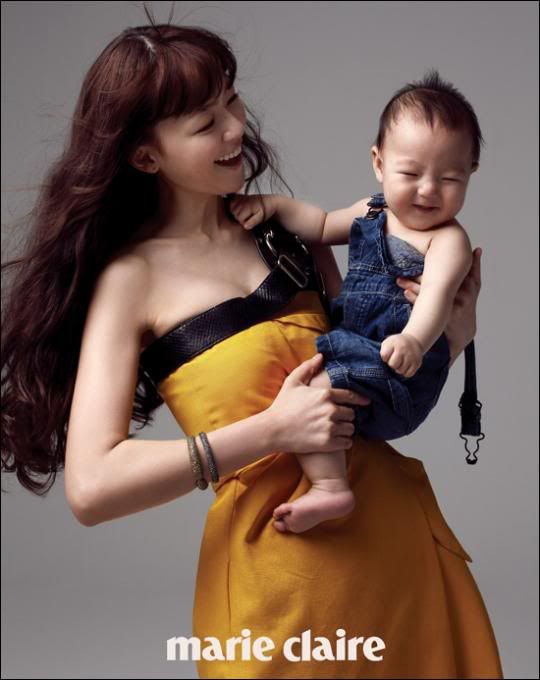 Isn't this adorable? Rocker, songwriter and Jaurim frontwoman Kim Yoon-ah poses with husband Kim Hyung-kyu and their eight-month-old baby son for July's issue of Marie Claire. The article notes how Kim Yoon-ah displayed a different side at the photo shoot, ditching her glamorous onstage image to spend some simple, quality bonding time with her son.
Husband Kim Hyung-kyu got his start as a VJ and is now (is this right?) a dentist educated at Seoul University's dental school; the couple married in June of 2006 after meeting in 2002. Their son Min-jae was born last October.
Jaurim recently released their seventh album, "Ruby Sapphire Diamond," and are currently busy promoting it. Together nearly eleven years, the group is still going strong, although Kim Yoon-ah explains that she'd rather not take on the burden of drawing attention to their longevity; it's easier to continue on as they have: "I've never felt the need to assume that responsibility or meet that expectation."
Via Segye.com
SONG OF THE DAY
Jaurim – "27" from their most recent (seventh) album. [ Download ]
Audio clip: Adobe Flash Player (version 9 or above) is required to play this audio clip. Download the latest version here. You also need to have JavaScript enabled in your browser.
Tags: musicians