It's a Love Marriage for Hwang Bora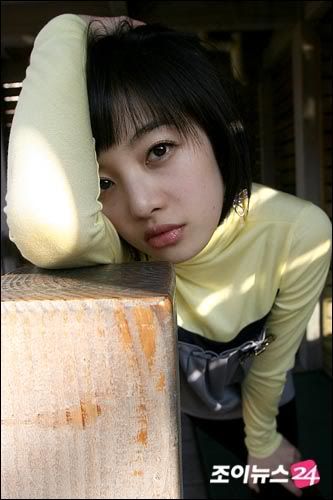 Actress Hwang Bora (Rainbow Romance, My Girl) is making her television comeback after she was caught last December for drunk driving. She was found driving with a blood-alcohol content of 0.135% (U.S. legal limits are 0.08%; South Korea penalizes BAC of 0.05-0.09 with a 100 days' license cancellation, and over 0.10 with cancellation of a license). Public opinion was (rightly, for once) censorious, and needless to say, she's laid low since the incident.
Now she's been cast in the upcoming KBS drama Love Marriage, a romantic comedy set to take Strongest Chil Woo's place on Monday and Tuesday nights after that drama wraps next month. The series will be penned by Goong scribe In Eun-ah and stars Kim Min-hee (Some Like it Hot) as a "couple manager" at a dating service, while Kim Ji-hoon (Why Did You Come to Our House?, Flowers For My Life) is cast as a divorce attorney. Hwang Bora plays a part-time employee at Kim Min-hee's office.
Love Marriage premieres August 25.
Call me girly — I wear the badge proudly! — but I may just really dig this one. I like the two lead actors, and I liked Hwang Bora well enough before her stupid mistake, which she's hopefully learned from (taxis, people! You're famous stars, why are you driving yourselves around anyway?). And despite finding Goong highly overrated, I think the writing was decent until the drama extensions caused all that boring, convoluted nonsense toward the end.
Via Hankyung.com
RELATED POSTS
Tags: Hwang Bora, Love & Marriage