Pageant drama!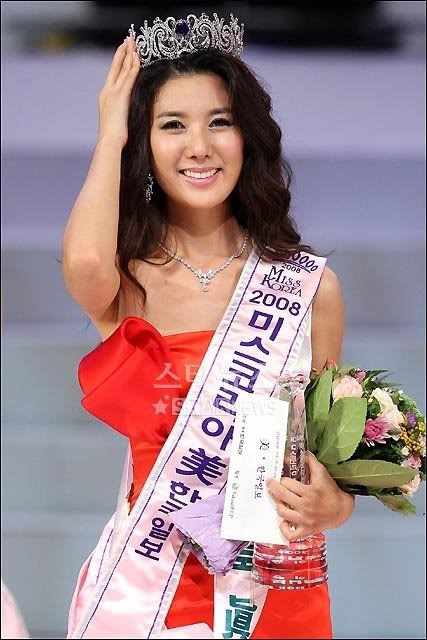 Ooh, more Miss Korea drama. (There's always drama surrounding a Miss Korea pageant, isn't there? Or, I suppose, any pageant.)
First there was all that shrewish chatter that winner Na Ri wasn't pretty enough. Now, Kim Hee-kyung, one of the recent finalists (Miss Korea mi, or 미), is facing some swift and harsh criticism now that nude photos of her have surfaced. There's a mobile-content photo spread and an "adult music video" apparently shot in 2006 in Malaysia, following her debut as a model. (According to one article, she even gave an interview after the shoot, where she said, "My body is a God-given blessing. My body is so beautiful, I want to show it off to others, which is why I've done the nude shots.")
The pageant sponsors said they were aware she had some photos but were under the impression they were "merely modeling" pictures. They defended their own misconception, asking, "Do you think we would have been okay with them if we'd heard they were nudes?" It is expected that the investigation into the nude photo charge will conclude and be revealed next week. Kim Hee-kyung is unavailable for comment.
It's possible she'll be stripped of her tiara, like last year's Kim Joo-yeon (2007 Miss Korea mi). This incident doesn't seem nearly as sensational as that "abortion scandal," but the public mud-slinging will always be a constant. (Currently, Kim Joo-yeon is studying in New York; her image has been erased from the official Miss Korea website.)
Normally, I might feel inclined to cut the girl some slack. However, how foolish must you be in this age to take a bunch of nude photos, lie about it for an event televised on a national scale, and expect not to get caught? Via Star News
RELATED POSTS
Tags: Miss Korea