Ahn Jae-hwan found dead in apparent suicide
Sigh. So 2008's really not been a good year for the celebs.
Actor Ahn Jae-hwan (Secret Lovers, Entertainment News), 36, was found dead on the morning of September 8 in his car. The death has been tentatively ruled a suicide.
Apparently, the body was found to have been "severely decomposed," indicating that the suicide occurred prior to the 8th, although the actual time of death has yet to be determined. Preliminary speculation ranges from one week to a month prior. Charcoal briquettes were found burned inside the vehicle, possibly contributing to cause of death.
Still a newlywed, Ahn married comedienne-actress Jung Sun-hee in November of 2007. A suicide note expressing his love for his wife was found at the site of his death.
Netizens are speculating on what drove Ahn to suicide. Some blame the failure of his new cosmetics brand, which Ahn had launched via home shopping television earlier this year. As a result of wife Jung speaking out about the mad-cow vigils back in April, sales dropped. Further broadcasts were canceled and the brand experienced drastic sales drops, with some viewers boycotting the channel. (As a result, the current internet response is heated, with some netizens lashing out at others, asking, "Do you feel better now, you hateful netizens?")
There were also rumors that Ahn, because of money issues, had been in discord with his wife for several months.
Pictures of the car have been published, and because they are somewhat unsettling (WARNING!), I'm putting them behind the cut.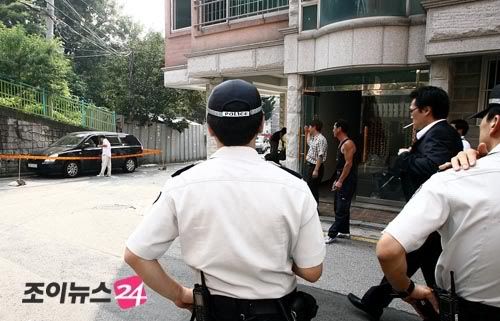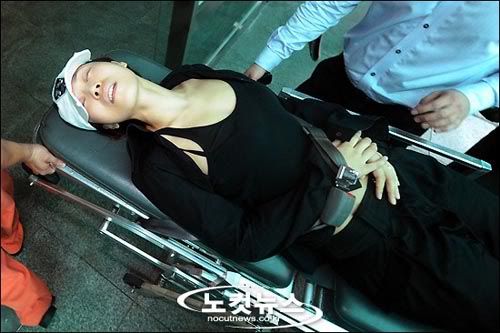 Wife Jung Sun-hee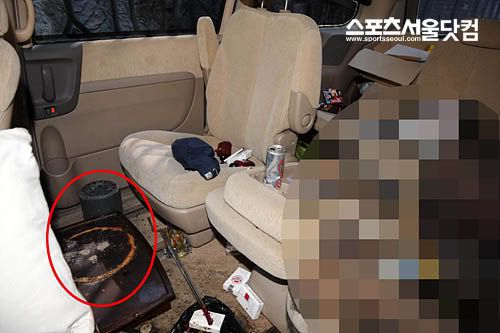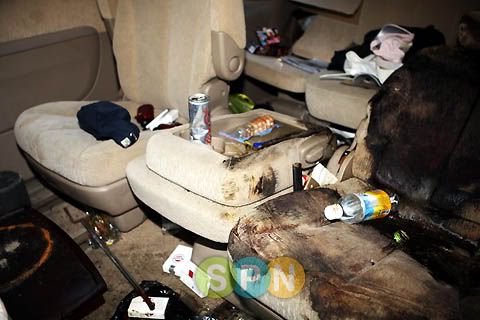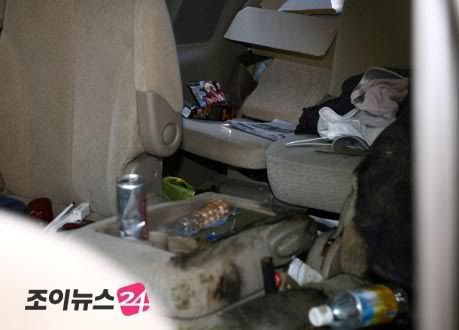 Via Edaily, Asia Economy
Tags: Ahn Jae-hwan, deaths, Jung Sun-hee, star accidents