Delays push back Korean "Hana Yori Dango"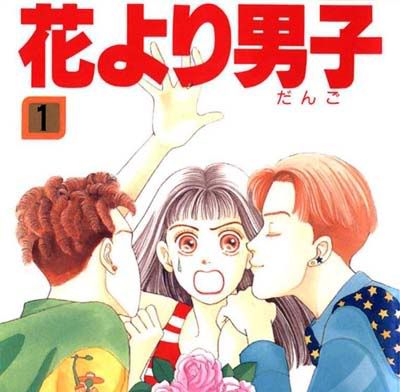 The Korean "Boys Before Flowers" — wild card?

The Korean version of Boys Before Flowers [aka Hana Yori Dango] is looking like it may be dubbed a "wild card."

The series, which has been produced in Taiwan and Japan and now plans for a Korean version, had initially planned to air on KBS2 at the end of this year. However, with difficulties arising in the early stages such as casting and organization, that is now being pushed back to next spring. …
Not only that, the drama is going to be produced 100% by an outside production company, with Eight Peaks handling the scriptwriting and the directing. Like Bichunmu and Legend, the broadcast station will merely be involved in airing the series. At the outset, the director was going to be one managed through KBS's drama department, and the tentative date set for next January or February.
I can see how handing production outside its own walls might seem unnerving for the broadcast station, who traditionally has all the power. I suppose they still do have all the power inasmuch as they decide what to air, and they reap the monetary gains. The difference is that now they have no sway over the drama's content or development process, and thus feel less in control.
But I don't think that a drama being produced outside the network's purview is really a bad thing; there are a lot of benefits as well. For instance, traditional dramas are run on super-tight schedules, and often toward the end they're racing the clock to get their material completed before airtime. That explains a lot of series that start off decently enough (having had a few weeks' head start in shooting), then quickly dissolve into a mess.
Therefore, producing a drama outside that system can have upsides, and extra time is one of them. Not just extra time to write and shoot, but also to edit and work on post-production aspects.
A source at KBS said, "Unfortunately, Boys Before Flowers will be aired next spring. As the schedule is pushed further back, rather than sticking to the broadcast date, our plan is to consider it a sort of wild card."
I presume the "wild card" is a bit of Engrish meaning that they'll produce the drama and find a time slot for it later (dropping it in when space opens up) rather than setting a date and trying to meet it. I could be wrong, but that seems to be the way the term is being applied.
If you choose to look at this pessimistically, I suppose you could say that these constant delays foretell a rocky road (mm, rocky road) in the drama's future. On the other hand, if you choose to look at this optimistically, you can find reassurance in knowing that they're taking their time trying to get everything right — after all, it's got rather big shoes (and multiple sets) to fill.
Personally, I'd rather they wait to find the perfect unknown than try to slot in a "close enough" match with the newest actor-wannabe boy-band Flavor of the Minute.
Via Hankook Ilbo
RELATED POSTS