Jang Jin-young begins treatment for cancer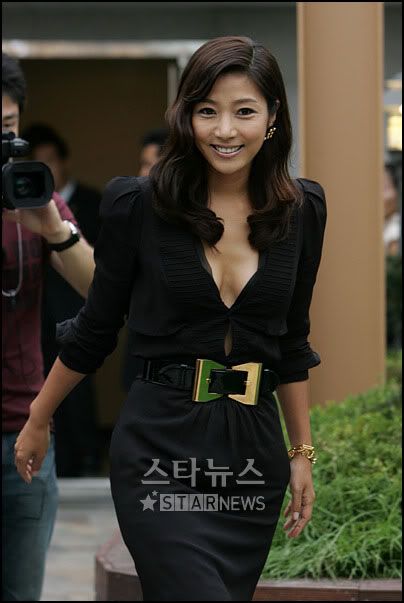 Actress Jang Jin-young is only 34, but she's just delivered the shocking news that she's been diagnosed with a stomach cancer.
On the 25th, her management rep revealed, "When Jang Jin-young went to the hospital for a recent medical treatment, she received the diagnosis for stomach cancer. Starting on the 25th, she will begin treatment for her illness."
The initial exam took place last week; she has admitted herself to Seoul University Hospital and has discontinued all her television and work-related activities, focusing solely on treatment and recovery. Stomach cancer happens to be the number 1 cancer among Koreans, but thankfully her case doesn't appear to be late-stage. Further details about her condition, however, aren't yet available, and her management has said that they make more statements as her treatment progresses.
Jang competed in the 1992 Miss Korea pageant and acted in films The Scent of Love, Over the Rainbow, and Singles, among others, before taking on her most recent role, acting opposite Song Il-kook in last year's arms-trading action drama series Lobbyist.
Since the announcement, fans have flocked to her fansites and homepage to leave well-wishes for a speedy recovery.
Via Go News
Tags: Jang Jin-young