Readying for his second Japanese fanmeeting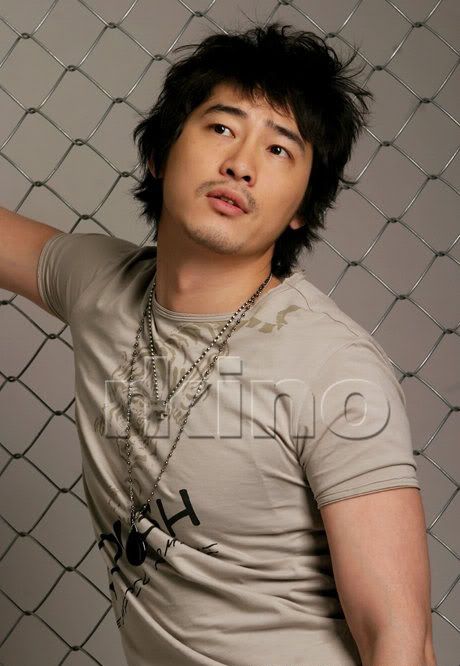 Kang Ji-hwan has had a fanmeeting in Japan before, but the one to take place on September 15 (his second Japanese fanmeeting) in Tokyo will be on a larger scale, with an attendance of 2,000.
Apparently tickets sold out immediately, leaving fans who were unable to secure tickets to make requests for more via messages on the actor's official Japanese homepage and through his management company.
At his last Japan fanmeet, Kang Ji-hwan had promised his fans to perform the song he'd sung on the soundtrack to his previous drama Fireworks (aka Exhibition of Fireworks, co-starring Han Chae-young) at the next fanmeet. He's therefore been practicing the song in Japanese for this upcoming event (Korean version of the song below.) Shouldn't be too much of a stretch for him, since he got his start onstage in musicals like Grease and Rocky Horror Picture Show (speaking of which — someone's got to have pics of him dolled up in all his faux-goth-camp goodness, right? Anyone? Bueller?)
Kang leaves Korea on the 14th; his latest film opposite So Ji-sub, A Movie Is A Movie (aka Rough Cut), recently opened in theaters.
Via OSEN
SONG OF THE DAY
Fireworks OST – "그냥 아는 사람" (Just a person I know) by Kang Ji-hwan. Crappy drama, but Kang Ji-hwan was the only good part about it. Han Chae-young, who ranges from awful to passable depending on the drama, was not on her game there. [ Download ]
Audio clip: Adobe Flash Player (version 9 or above) is required to play this audio clip. Download the latest version here. You also need to have JavaScript enabled in your browser.
RELATED POSTS
Tags: fanmeetings, Kang Ji-hwan