Singing stars Jang Yoon-ju and Lee Hana
Now, this is something I'll be looking out for: Actress Lee Hana and top model Jang Yoon-ju will be displaying their musical skills in an upcoming cable program called Jang Yoon-ju's 29 on Mnet.
Lee appeared on Jang Yoon-ju's 29 to converse with the model about acting, music, and marriage. They also had an impromptu duet, with Lee showing off a song she wrote and Jang performing one from her upcoming album, followed by songs by Keren Ann ("Right Now & Right Here") and Cardigans ("Carnival").
Lee Hana, the daughter of a songwriter, is by now well-known for her singing ability. Jang Yoon-ju, one of Korea's most successful models and one of three model-judges of the reality show I Am A Model, is prepping her own solo album and featured her vocals on a song by musician Jung Jae-hyung, which you can listen to here.
The show airs on September 16.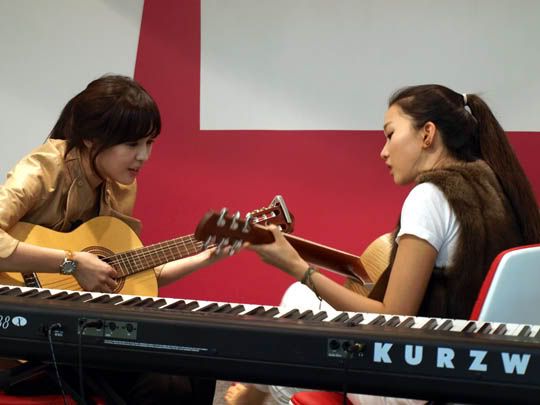 Via Mk.co.kr
RELATED POSTS
Tags: Jang Yoon-ju, Lee Hana