"Wind" and "Virus" off to a neck-and-neck start
…and we're off!
KBS and MBC both premiered their new dramas today, one a sageuk starring Jumong star Song Il-kook (Kingdom of Wind), and the other a classical-music-based drama featuring White Tower's intense Kim Myung-min (Beethoven Virus). Both come highly anticipated, not least because we've got two big names going head-to-head.
While KBS has had several decently performing sageuks this year (Hong Gil Dong, Great King Sejong), MBC is the one who needed the hit more, having had a rather dismal year. Both stations had their share of flops, but KBS isn't in as much of a slump, with several strong hits; MBC really has only had one bona fide success in The Last Scandal of My Life and several high-profile misses.
With today's showings, MBC emerged just a hair ahead with Beethoven Virus, its first episode earning a 15.7% against Kingdom of Wind's 14.7% (TNS Media ratings). That puts them virtually even, and are pretty good numbers for both dramas. (SBS's modestly popular Working Mom concludes in two weeks and is replaced by a third potential heavy-hitter, The Painter of Wind.)
Already buzz seems tentatively positive for both series, with Kingdom of Wind earning praise for its grand-scale battle scenes and acting (although some voiced their concerns that the historical-based stories may rehash familiar territory from other dramas of its ilk, particularly Jumong, which also starred Song Il-kook). On the other hand, Beethoven features an "upbeat," light tone and a lot of interest in seeing its three stars performing in their musical milieu. Netizens generally expressed satisfaction at a first episode that met their expectations.
I haven't seen either premiere, so I can't weigh in yet (though I'm leaning more toward Beethoven) — thoughts?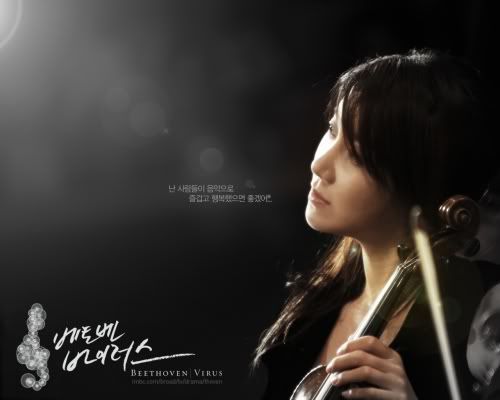 Via Asia Economy
RELATED POSTS
Tags: Beethoven Virus, drama ratings, Kim Myung-min, Kingdom of Wind, Lee Jia, Song Il-kook