Falling down on the job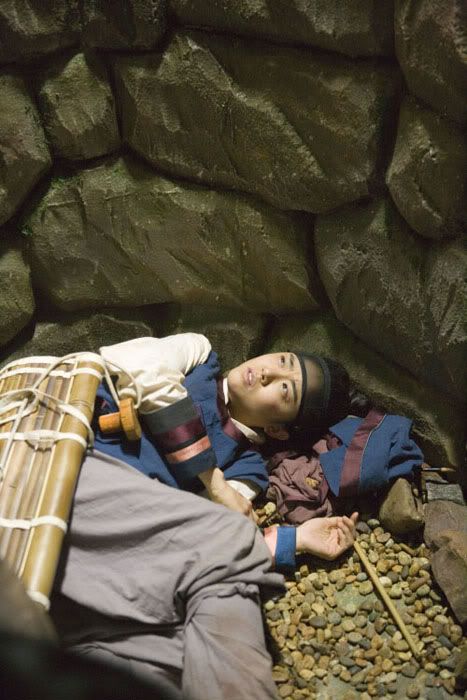 It's been revealed belatedly that Moon Geun-young had a minor accident while filming her latest drama, Painter of the Wind, in which she fell down a well — thankfully without (serious) injury.
The incident occurred while filming the fifth episode, when the scene called for her character to act as though she'd injured her ankle and to fall down a well. Co-star Park Shin-yang's character was to come to her rescue and carry her out on his back, but as they were filming, they had an outtake and readied to reshoot the scene. The actors were being lowered back into the 5-meter-deep well when the crew member managing the wire holding Moon missed the signal, sending Moon falling back down to the ground.
Moon fell about three meters down the well and landed mostly safely, but the fall resulted in injury to her heel and ankle, and — get this — the article points out that it was significant enough an injury that they rushed her to the hospital for an X-ray directly after filming was over. (So glad the accident didn't mess with your schedule!)
Okay, at first I was a bit concerned reading the article, but then it finished up by saying how filming conditions were so tiring, how Park Shin-yang got tired running and carrying Moon and falling into water, and how the weather was OMG-so-unpleasant-too, and capped it off by saying the episode airs October 8. And then I felt like I was all worried for the sake of more publicity ploys. I feel so manipulated. Damn you, marketing!
Via Newsen
RELATED POSTS
Tags: Moon Geun-young, Park Shin-yang, star accidents, The Painter of Wind