Fans flock to get a glimpse of Ji-woo-hime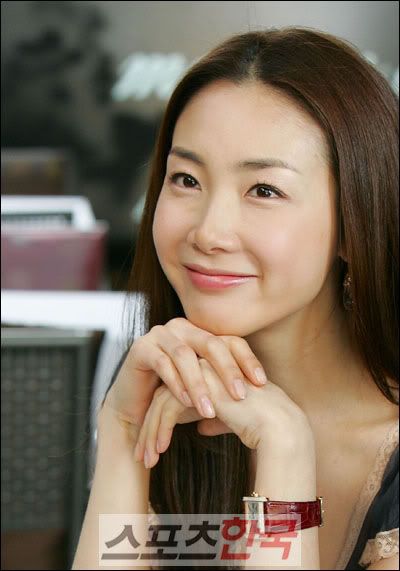 We're all protective of our favorite stars (to varying degrees), but the Japanese are particularly so with Choi Ji-woo, aka "Ji-woo-hime," who's been one of Japan's favorite Hallyu stars since Winter Sonata.
Currently, she's working on the new SBS drama A Star's Lover with Yoo Ji-tae and Lee Ki-woo, and as she's filming in Kyoto, her presence is naturally attracting many of her Japanese fans to the shooting locales, who "gather like clouds" to watch her filming her scenes. The drama began filming in Japan earlier this month, and Choi plans to be there for about three weeks total.
As Choi's character is supposed to be a famous actress, the presence of fans can actually prove useful, as one staff member explained: "In the drama, because Choi Ji-woo plays a Hallyu star, we do need scenes with fans gathering in large crowds. In some of the shoots we have remaining, we will have scenes where Japanese fans will be able to meet Choi Ji-woo." However, plans for those scenes will be kept under wraps, as the production's focus is on the scenes they need to film first.
Via Hankook Ilbo
RELATED POSTS
Tags: A Star's Lover, Choi Ji-woo