Romantic Island Love's Donation Event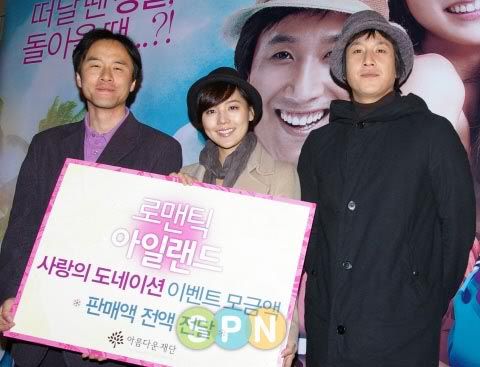 Eugene and Lee Seon-kyun, stars of the recent movie Romantic Island, have donated a few of own belongings to raise money for the Beautiful Foundation.
On December 13, their items were auctioned off at the "Romantic Island Love's Donation Event"; Eugene's donation was a hat and scarf she particularly liked, while Lee Seon-kyun's was his favorite basketball, jacket, and sneakers.
I'm not sure if you'd consider this a successful event; approximately 200,000 won was raised and given to the Beautiful Foundation, which translates to about $150. Maybe they'd have been better off donating jewelry instead.
Via E Daily
RELATED POSTS
Tags: Eugene, good deeds, Lee Seon-kyun