Kwon Sang-woo gets an older brother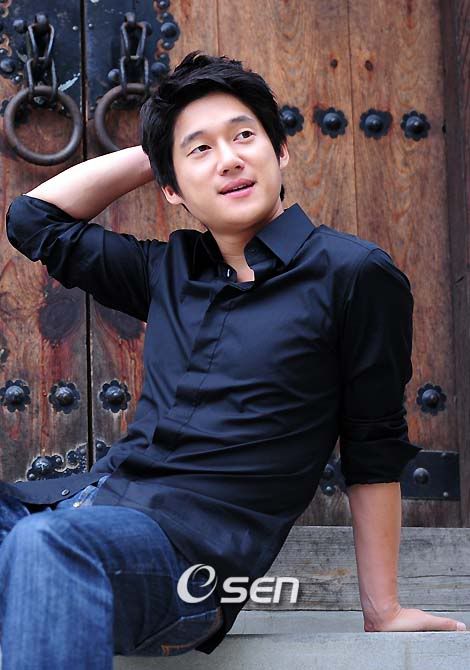 Musical and screen actor Song Chang-eui (Scales of Providence) is in final negotiations to appear in the upcoming Cinderella Man — as Kwon Sang-woo's older brother.
I'm starting to think that Cinderella Man is purely an exercise in Kwon Sang-woo's vanity. I mean, I've always kinda thought that, but now it's becoming pretty obvious. Especially as this comes on the heels of news that his love interest is Girls Generation pop singer Yoon-ah, who's only 18 (by Western age count).
First off, as a commenter mentioned previously, the role might have suited him about eight years ago when he was still the young up-and-comer, but it's not really a logical fit with his image now. (Struggling fashion designer switches places with an identical man who happens to be successor to a huge fashion company.)
Add to that his romantic pairing with Yoon-ah, who's not only 14 years younger than him but whose fanbase is a whole generation younger than Kwon's (ajummas love Kwon; their daughters love Yoon-ah). Now he's got a baby-faced Song Chang-eui playing his hyung?
When most actors are trying to progress their body of work and advance to the next stage in their careers, Kwon Sang-woo seems to be trying to go backwards.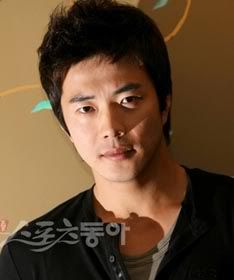 Kwon Sang-woo, left, playing "younger" brother to Song Chang-eui
Granted, Song isn't THAT much younger than Kwon (three years). But Song's always had a baby face that makes him look at least five years younger (he just turned 30). (One of his most recent projects was the film Boys Don't Cry — and let me give you a hint, he plays one of the BOYS.)
Whereas Kwon… There's no doubt Kwon is a good-looking man. But he's definitely aging, and these attempts to revert to younger characters, in my opinion, only make him seem older, and desperate to cling to his youth.
Hint to Kwon Sang-woo: YOU ARE AN AJUSSHI. There is nothing wrong with that. There are some very sexy ajusshis out there, old stereotype notwithstanding. You know what makes them sexy? The fact that they embrace moving on, both physically and in their acting roles.
Cinderella Man is scheduled to take Return of Iljimae's Wednesday-Thursday slot on MBC when that drama ends.
Via Asia Today
RELATED POSTS
Tags: Kwon Sang-woo, Song Chang-eui, Yoon-ah