Cinderella Man's island shoot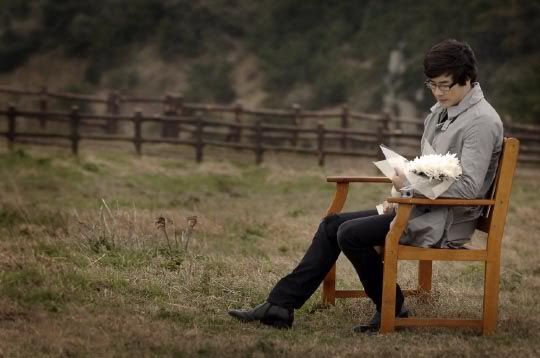 Here are some new stills of Kwon Sang-woo in his upcoming dual-role as the lead character(s) in MBC's Cinderella Man [신데렐라 맨]. These were taken from a recent shoot on Jeju Island, before a group of Japanese fans, who tagged along to the site to cheer on the drama production.
According to a production staff, this Jeju shoot comprised three nights and four days, starting on March 18 at Jeju International Airport.
The Jeju portions involve one of Kwon's characters (who happen to look identical, either through drama magic or perhaps a standard kdrama "twist"?); he travels to Udo Island, a small isle off the larger Jeju Island, in search of information about his birth mother.
On the last day of this location shoot, Kwon filmed a scene overlooking a high bluff amidst fierce winds, pictured below.
After the shoot wrapped, Kwon Sang-woo explained the basic plot, saying, "In the past, I've visited Jeju for various drama series, movies, and CFs, but this is the first time I've been to Udo. I filmed an important scene here, as Jun-hee [Kwon's character] scatters the ashes of his birth mother and makes a pledge."
(Side note: Mention of a dead birth mother throws weight to the possibility of this seemingly lighthearted trendy drama incorporating a "separated at birth" and "secret siblings" storyline. This is purely my speculation, but it seems plausible, right? Well, plausible in dramaland, if not real life.)
Jeju Island, located off the southern coast of South Korea, is a popular tourist destination; the production attracted a crowd of Japanese tourists to the filming site. However, it wasn't a planned fan event; the tourist group had chanced to run into Kwon Sang-woo in front of a particular hotel as he was filming and were thrilled at their good luck. They even bought food and snacks to the film crew as a small token of their well-wishes.
Cinderella Man features Kwon in two of its lead roles, and also stars Girls Generation singer Yoon-ah (also of drama You're My Destiny), musical actor Song Chang-eui (Scale of Providence), and Han Eun-jung (Lawyers of Korea). The drama premieres on April 15, a Wednesday.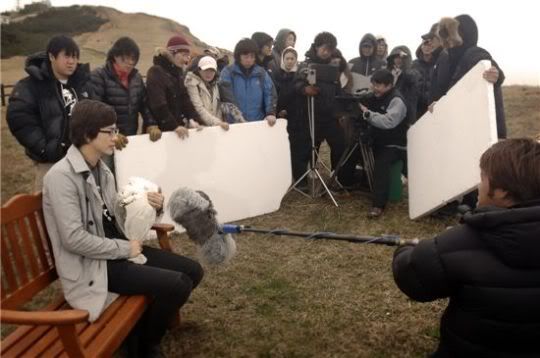 Via Asia Economy
RELATED POSTS
Tags: Kwon Sang-woo, Yoon-ah