Lee Jun-hyuk joins City Hall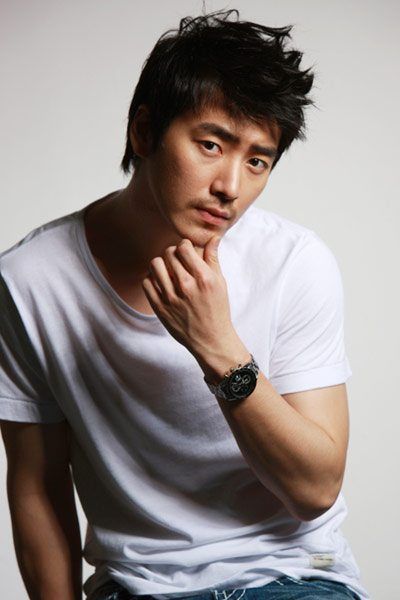 Sometimes this drama whirl moves so fast it's a little disorienting. I swear, it feels like SBS's Cain & Abel just started and now the promo machine is starting up for the drama to follow it, Kim Sun-ah's comeback vehicle City Hall.
The latest addition to the cast is Lee Jun-hyuk, whom you may have last seen on SBS's A Star's Lover (as Choi Ji-woo's road manager); he also played a tough guy on the widely watched (in Korea) First Wives Club. This time, he takes on the role of assistant to lead actor Cha Seung-won, who is turning to television after a career of mostly film work (Libera Me, My Teacher Mr. Kim, Blood Rain); Cha's last drama role came in the 2003 KBS drama Bodyguard.
In City Hall, Lee Jun-hyuk is the trusted right-hand man to Cha Seung-won's ambitious bureaucrat (who's got an eye on an eventual presidency), while Kim Sun-ah attempts to shed the disappointment of her last drama, MBC's When Night Comes (or When It's At Night) as a female mayor. The drama is the debut miniseries project from the production company behind SBS's morning series Aquarius, Yein Culture, and has recently entered filming.
The more I read about City Hall, the more I have to head-tilt in confusion — its description as "cheerful and refreshing amidst these gloomy economic hard times" feels incongruous with its plotline, imo. It premieres April 29.
Via Chosun
RELATED POSTS
Tags: Cha Seung-won, City Hall, Kim Sun-ah, Lee Jun-hyuk