City Hall's Mayor Kim Sun-ah
Watch out, here comes Mayor Kim Sun-ah!
In her last photo shoot (displaying a slimmer figure and newly shorn hair for her role in the drama City Hall), Kim carried off a vibe that was sexy and strong, but not exactly one that screams "public servant." Well, in these latest photos, she is in character and looking the part of a woman who worked her way up from the bottom.
The SBS miniseries also held a recent shoot (on the 25th) for its promo and character posters, which you can see below:
The drama is being described as a "romantic comedy melodrama," which is about as broad and vague a description as I've heard for a series. (Do you want to clarify that it's about "people" who "do things," producers?) Probably a better indicator of the drama's tone will be looking to the writer and PD's previous collaborations in the Lovers dramas and On Air. It's not a combo I've enjoyed in the past, but from a market standpoint it's a successful repeat partnership, as most of those projects were successes. (Writer is Kim Eun-sook; director is Shin Woo-chul.)
City Hall follows Cain & Abel on Wednesdays and Thursdays beginning April 29.
Below are Kim Sun-ah with co-star Cha Seung-won:

Supporting cast includes Lee Hyung-chul and Chu Sang-mi: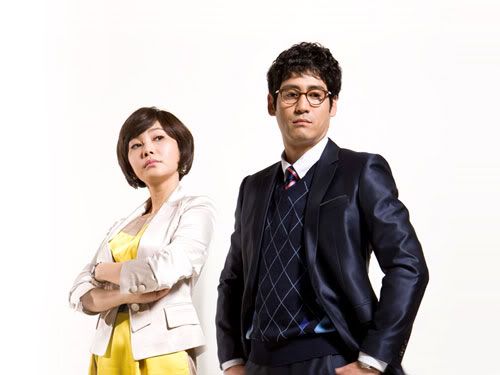 Via Hankyung
RELATED POSTS
Tags: Cha Seung-won, City Hall, Kim Sung-soo, Lee Hyung-chul, Lee Jun-hyuk