Lee Seon-kyun serenades his bride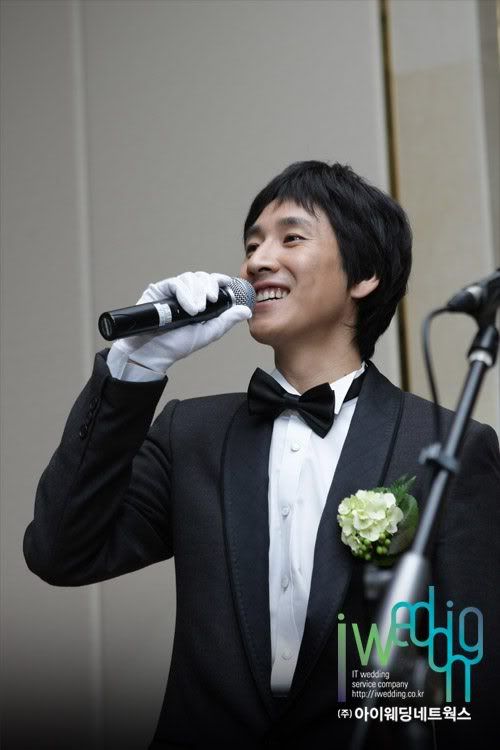 Lee Seon-kyun (34) married his 33-year-old bride Jeon Hye-jin on May 23; the event was closed to the media but the couple has released official photos of the ceremony.
The day was emceed by Lee's good friends, actor Oh Man-seok and Hong Sung-bo, and featured a serenade by the groom himself, as well as songs by actor Kim Chang-wan (Coffee Prince) and indie artists Zitten and Tearliner. I am officially jealous not only of the bride's good fortune but their awesome musical lineup.
The song Lee sang was the one he'd also sung for Coffee Prince co-star Chae Jung-ahn (who was in attendance), titled "Ocean Voyage" (listen below).
SONG OF THE DAY
Lee Seon-kyun – "바다여행" (Ocean Travel) [ Download ]
Audio clip: Adobe Flash Player (version 9 or above) is required to play this audio clip. Download the latest version here. You also need to have JavaScript enabled in your browser.
The couple also announced back when they made their wedding public that they would be expecting their first child in December. Congrats to the happy couple.
Lee Seon-kyun will be acting next in the MBC figure-skating drama Triple, which premieres June 10.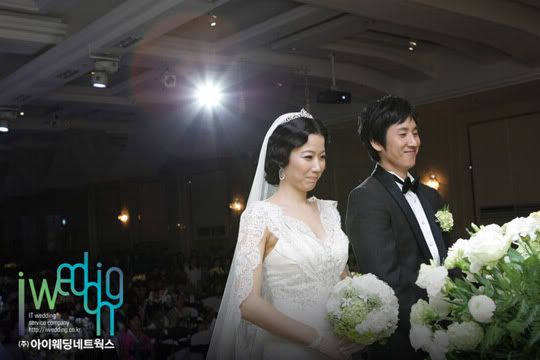 Yes, that is Lee Seon-kyun jumping rope; also, Kim Chang-wan sings for the couple.

Hong Sung-bo and Oh Man-seok host:

The groom sings: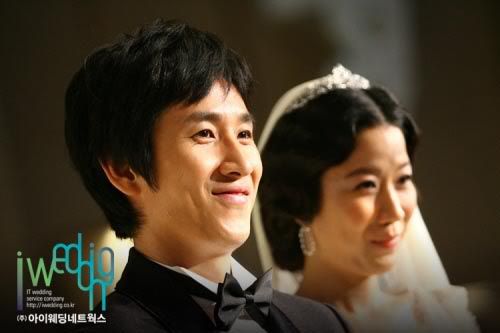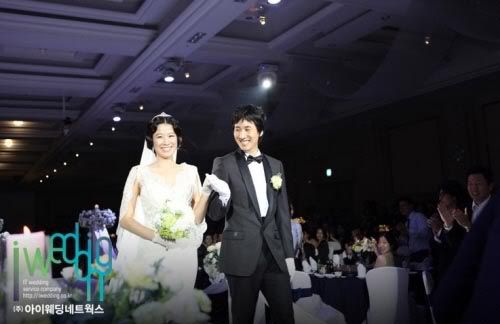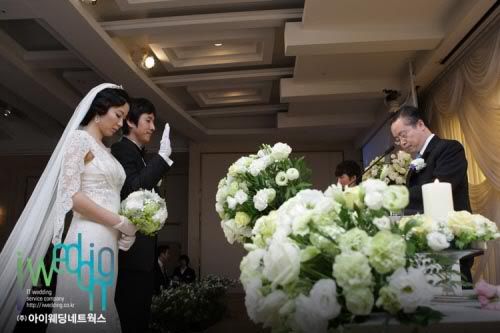 Coffee Prince star Yoon Eun-hye came to congratulate her co-star:
So did Chae Jung-ahn:
Actress Kim Ji-woo (She's on Duty, My Tutor Friend):
Yoo Sun (Terroir, Lobbyist) and Han Sang-jin (Yi San) are currently acting together in The Sons of Sol Pharmacy House; Han was also Lee Seon-kyun's White Tower co-star:
Yeh Ji-won (Old Miss Diaries, Mixed-up Investigative Agency):
Kim Su-ro (Our School E.T., Ogamdo) and singer-actor Hong Kyung-min:
RELATED POSTS
Tags: Chae Jung-ahn, Jeon Hye-jin, Kim Chang-wan, Kim Su-ro, Lee Seon-kyun, Oh Man-seok, weddings, Yoo Sun, Yoon Eun-hye