Hyun Bin and Seo Hyo-rim kiss for Outback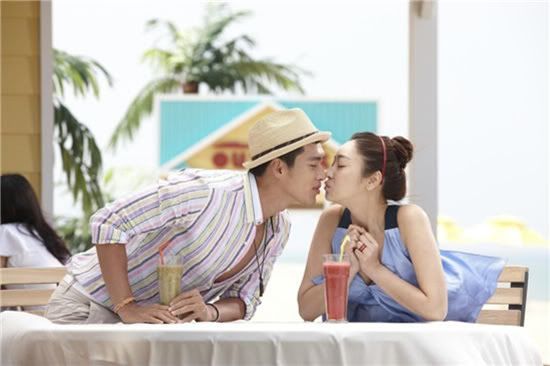 Hyun Bin may be currently appearing in a dark, intense drama (Friend, Our Legend), but he takes a decidedly light-hearted approach in his latest CF.
In this new CF for restaurant franchise Outback Steakhouse, he and actress Seo Hyo-rim cozy up together but are thwarted by food (Hyun Bin moves in for a kiss but is distracted by the sight of a steak. Hehe). The CF was shot last month in Gangwondo, and began running at the start of July. (This is the third part of the CF series.)
It took me a moment to realize that they'd actually worked together before (even if their storylines were more or less separate) in last year's drama series The World They Live In, where Hyun Bin played a drama PD and Seo Hyo-rim played a rookie actress.
Seo is a relative newbie to the business but she's already gained some notice in several dramas; in addition to World and Job Well Done, she was also in Insoon Is Pretty and When Spring Comes, and has become something of a hot CF commodity these days.
The two actors are also appearing in current weekend dramas — he in Friend, Our Legend, and she in Job Well Done.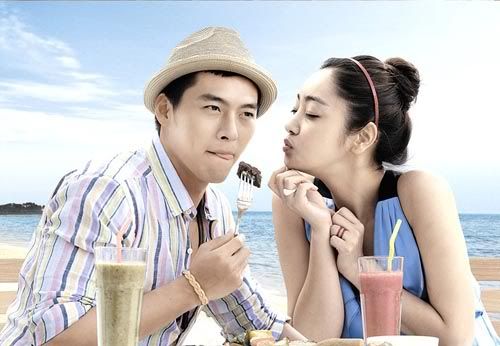 Via Chosun
RELATED POSTS
Tags: CFs, Hyun Bin, Seo Hyo-rim