Iris's strong start endangers Heading's ending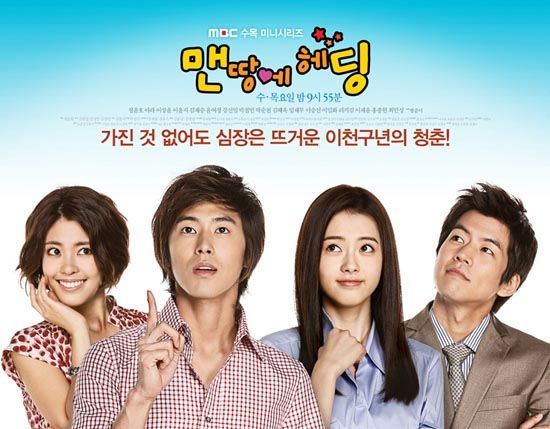 Uh-oh. MBC may be getting ready to let that axe fall for the third time this year. I'm reading conflicting reports about its soccer drama Heading to the Ground, but it's not looking good.
KBS's blockbuster drama IRIS has just premiered with a very strong rating in the 20% ballpark. (Official ratings aren't out yet, but the preliminary report places it close to 20%. UPDATE: The number was a whopping 24.5%. As it just aired four hours ago, no I haven't seen it yet, but I plan to.) That means that the poorly performing Heading, which has several weeks still left to go, is now essentially dead, with Iris and You're Beautiful getting most of the attention.
One report says that Heading will end early and allow Hero, the Lee Junki vehicle, to begin a week earlier than planned, which would give MBC more to work with in the Wednesday-Thursday ratings battle. That would mean that the 20-episode Heading would need to wrap up by its 18th episode instead. However, Star News reports that MBC has "strongly denied" the curtailment rumors. In a phone interview on the 14th, the MBC source said, "Rumors of cutting it early are ridiculous" and that the drama would end as planned.
As you know, MBC cut Tamra the Island and Strike Love, but strongly denied rumors of cutting Friend, Our Legend, which went on to complete its original run. I'll be keeping an eye out to see which side prevails.
Via Star News, Today Korea
RELATED POSTS
Tags: drama production, drama ratings, Heading to the Ground, IRIS