Web drama SETI is a hit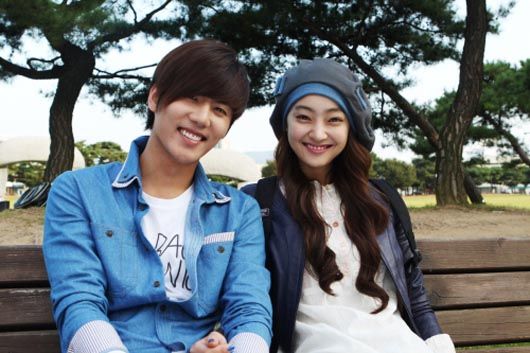 Remember that "web toon drama" called SETI (Search for Extra Terrestrial Intelligence)? The fantasy series by a manhwa writer released its first two episodes online this week, and the interest has been very high. (Watch below.)
The series is comprised of short segments a little over a minute long that feature Seo Hyo-rim (Job Well Done) and SS501 member Kim Kyu-jong. SETI mixes live action with a "manhwa world," which is achieved by mixing live photography with enhanced illustrations in the background. In the first three days of its release, the first installment drew in more than 600,000 views, with word of mouth reportedly traveling fast.
Each "episode" is really more like a skit — think of a long commercial more than traditional episode — and takes a cute tone. The two characters are a young couple who are part of a club that searches the skies for signs of alien life.
Seo Hyo-rim said of the successful launch, "I had no idea there would be so many people interested in this. I'll try my best to work even harder and not disappoint."
Episode 1: "Mi-ju" (Seo Hyo-rim) asks for a kiss from her boyfriend "Ho-shik" (Kim Kyu-jong), which he's a little embarrassed about at first.

Episode 2: Mi-ju and Ho-shik look up at the stars, but Mi-ju can't see any. Ho-shik instructs her how to see better and gives her some scientific facts, which annoys her.
RELATED POSTS
Tags: Kim Kyu-jong, Seo Hyo-rim, web drama