Jang Jin-young's wedding photo
Actress Jang Jin-young died of stomach cancer in September, after which it was belatedly revealed that she had been secretly married. She had wed her husband, Kim Young-kyun, while in the U.S. for cancer treatment, and registered the marriage to make it official in Korea just days before her passing.
Now her husband has published a book commemorating the 608 days of their relationship, called My Last Gift To Her [그녀에게 보내는 마지막 선물]. Their Las Vegas wedding photo, above, is featured in the book.
The book was published on December 18 and starts with their meeting in January 2008, and follows their nearly two-year romance. The last year of her life was spent receiving cancer treatment, and the secret wedding took place in the summer of 2009 in Vegas. The book also includes previously unreleased photos.
Husband Kim Young-kyun said regarding the publication, "Right now we all remember her clearly, but someday my memories will also grow dim. I don't want that."
An interview with Kim:
After seeing the book, how did you feel?

I feel glad. It's wonderful to have the time I spent with Jin-young presented in this book. As the title says, I hope this can be the biggest gift that I can give to her.

There were a lot of opinions about your reasons for writing this. What's your reason for getting involved in writing the book?

Right now, my memories of Jin-young are distinct, but I'm human and someday my memories will grow dimmer. I don't want to lose my memories of being with her. Writing this was my way to deal with that. Someone who writes for a living told me that it helps and is a good method for organizing their emotions, and those words motivated me to write the book. Also, as I've already said in the prologue, Jin-young was an actress who had a great future ahead of her, and I thought it would help in having her remembered beautifully. Even when her time was limited, she didn't give up hope and lived diligently, and I wanted to let people know of Jin-young's passionate life.

Speak about the writing process. When did you start?

Ironically, I decided to write the book after I read a report in the media three months ago that I was writing a book. Afterward, I proposed it to the publisher, and I finished writing through a lot of help from other people, so I'm very satisfied. I think I said everything I wanted to say. I'm prepared to receive the reviews calmly. If anyone were to feel uncomfortable about anything in the book, I'd like to ask that they understand with an open mind.

With the book now coming out, you're once again the focus of the press's interest. Do you feel pressure from that?

If I was going to feel that, I wouldn't have started. Jin-young was a much more womanly person than people know, and on the other hand she was also tougher than anyone. I hope that this book can offer a little comfort to the many people who loved Jin-young.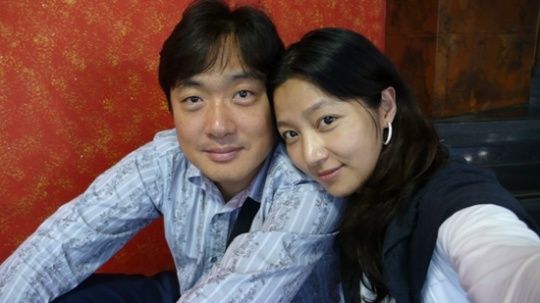 Via Mk.co.kr
RELATED POSTS
Tags: books, deaths, Jang Jin-young