Eom Ki-joon cast as a psychopath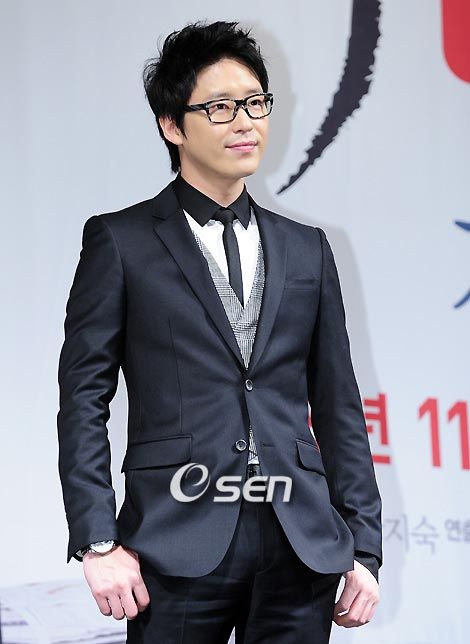 THIS has me excited! Eom Ki-joon (Hero, The World They Live In) has picked thriller film The Demolished Man as his next project, which means he'll be facing off as the psychopath against Kim Myung-min's minister and father character. Eom Ki-joon and Kim Myung-min! Wheee!
In the movie, Kim Myung-min is a father who had believed his daughter, kidnapped eight years prior, to be dead. When the perpetrator contacts him, he renews his efforts and quits his work as a minister, even going through a divorce, fixated on his hunt for the criminal. Eom Ki-joon's character is described as an emotionless psychopath.
This is Eom's first film; he was originally a musical actor and crossed over into television with shows like Kimchi Cheese Smile and The World They Live In (his breakout), and most recently Hero. Can't say that the plot gets me — there are so many psycho-versus-victim thrillers out there these days that this sounds like just another one of the same — but between the two, the acting is sure to be something to watch.
The Demolished Man will begin shooting on January 24.
Via OSEN
RELATED POSTS
Tags: Eom Ki-joon, Kim Myung-min