Han Hye-jin skates in Jejoongwon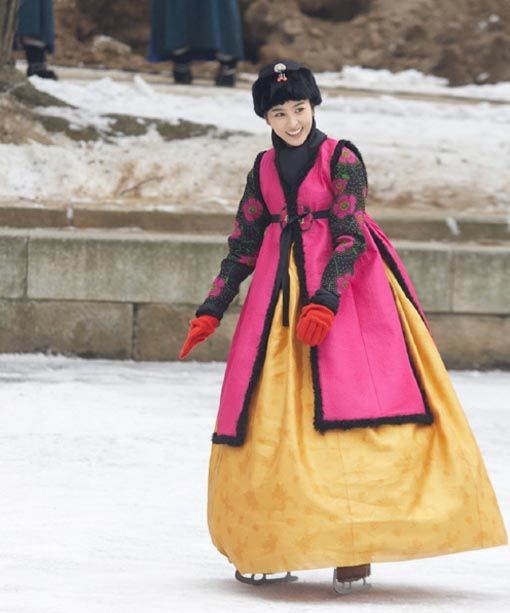 Han Hye-jin's character takes to the ice in an upcoming episode of Jejoongwon, the Joseon-era medical drama airing on SBS. These stills show her wearing traditional hanbok clothing along with old-fashioned ice skates (the series takes place in the late 19th century). In the drama, Han's character is a daughter to a government official who is always the first to acquire Western items of interest, which is how she is among the very first to try skating on ice.
Han said, "It's been such a long time since I've skated. Wearing the hanbok restricts movement, but it's fun because it feels like I've returned to my childhood."
The skating scenes were filmed at a frozen pond within Changdeok Palace, the first shoot permitted at the famed locale in nearly five years. They will air next week in February 16's episode.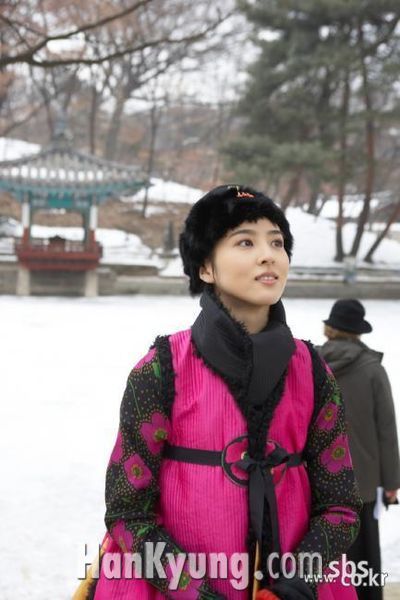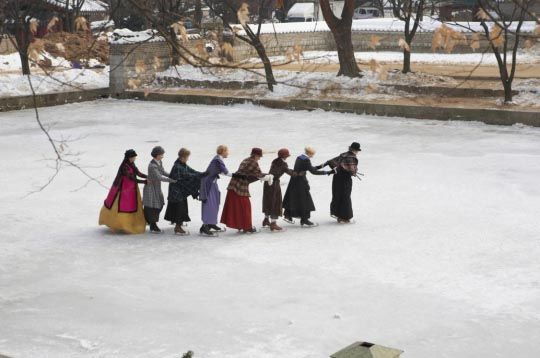 Via My Daily
RELATED POSTS
Tags: Han Hye-jin, Jejoongwon