Ratings drop further for Bad Guy and Road No. 1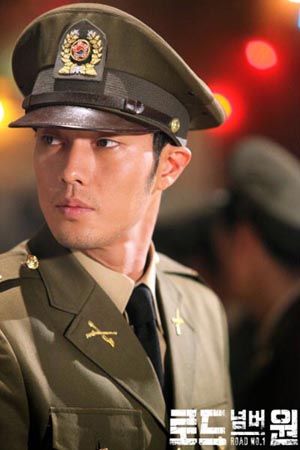 Kim Jae-wook, So Ji-sub
Ouuuuch.
Looks like the World Cup really did a number on SBS's postponed dramas. While Monday-Tuesday's Coffee House dropped to a 5.6% (from approximately 9%) after two weeks off the air, Wednesday-Thursday's Bad Guy had an even bigger fall — down from 15% to 5.6%. Yikes. Out of sight, out of the viewers' minds, apparently.
Road No. 1 also lost viewers in its second week, going from 9% to 7.2%. This means that ratings leader Baker King Kim Tak-gu on KBS widened its lead with a 31% rating.
I can understand the smaller drop for Road No. 1, which in my opinion was deserved — let's be honest, its first showing was ROUGH. And it's too bad for Coffee House, which was holding steady before the delay. But it's worst of all for Bad Guy (which is beleaguered enough as it is), which had been climbing steadily before it lost all its momentum.
I'm going to finish my dramas regardless of whatever numbers they pull in, so these numbers don't affect me (or any of us who get our drama fixes via the internet, really). It's just too bad for the actors, who suffer drops in morale and miss out on CF opportunities when their dramas fall by the ratings wayside.
Via Asia Economy
RELATED POSTS
Tags: Bad Guy, Baker King Kim Tak-gu, Road No. 1