Posters are out for Playful Kiss
The Playful Kiss posters are out! I think Jung So-min is kinda doing all the narrative work here, but I remain hopeful that the romance between her and Kim Hyun-joong will be solid and convincing.
This may be naive of me, but I'm placing an awful lot of trust in director Hwang In-roi, who was so deft at bringing lush cinematography and fantastic musical accompaniment to two other manhwa-turned-drama adaptations, Goong and Return of Iljimae. I really, really hope he can bring that same sensibility to this drama.
We don't have long to wait — Playful Kiss premieres September 1.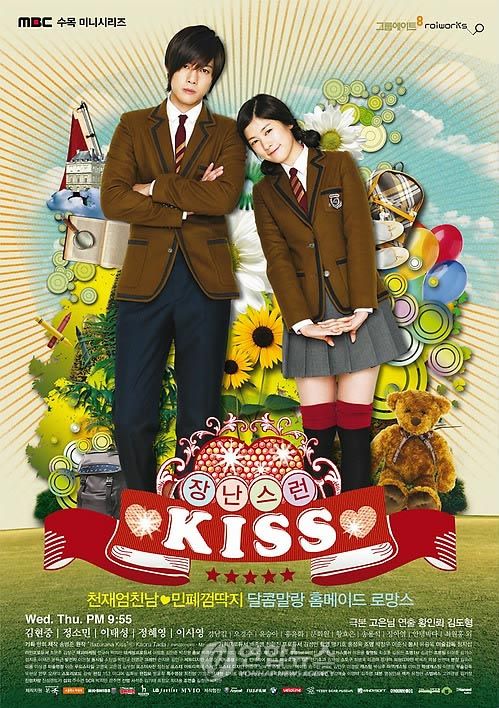 Via Yonhap News
RELATED POSTS
Tags: Jung So-min, Kim Hyun-joong, Playful Kiss