Choi Eun-seo in first leading role opposite Hwanhee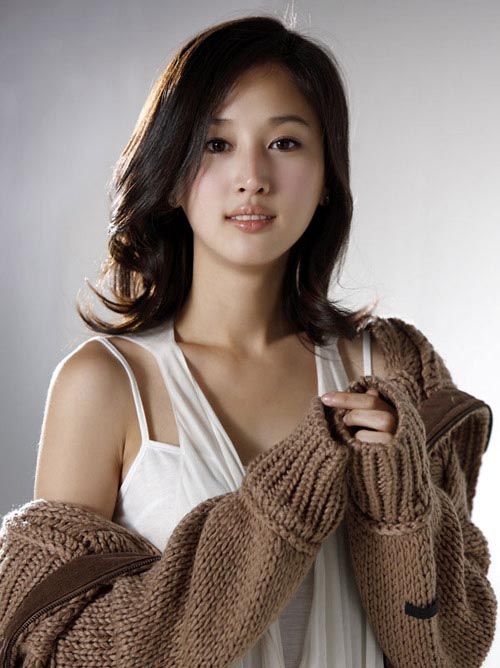 Choi Eun-seo played bratty Hye-mi in Personal Taste earlier this year, which was the highest-profile role of her young career to date. Now she's getting her first leading role, and will head an MBC daily drama called Stormy Lovers [폭풍의 연인], which also stars Fly To the Sky singer Hwanhee.
This drama tells the story of the love and hardships encountered by a woman who is disabled but possesses a beautiful spirit. Choi Eun-seo plays that character, named Shim Eun-hye, whose physical healing and recovery will be expressed symbolically within the story. You may recall Choi in her first big break, the youth series Sharp #2, or from teeny parts in Dal Ja's Spring and Coffee Prince.
Hwanhee plays a talented PD who overcame an underprivileged family background. This'll be his third acting endeavor; his debut role, fittingly, was in 2006's Over the Rainbow, which followed the lives of aspiring pop stars in their trainee lives. His second was 2008's sweet romantic series I Love You.
As for second leads: Cha Soo-yeon (Yoga School, The World They Live In) plays a woman who lost her first love in an accident on a road trip to Santiago, and is now prone to depression. Hwanhee's PD character wants to make a drama out of her "undying love from Santiago."
Choi Won-young (Neighbor Enemies) has an interesting (read: weird) mix of characteristics, which could be funny or confusing: He plays a plastic surgeon who is also a playboy, also prone to getting himself into trouble, and also a film producer who finds all of his movie projects tanking and therefore gets him constantly chased by debt collectors.
Last but not least is Jung Chan, aka the ridiculous English-spouting President Ahn of You're Beautiful, for whom I have a lot of inexplicable affection. (I hear a lot of people calling him sleazy and cheesy, but that's strangely WHY I find him so funny.) His character comes from a prestigious family and attended a top law school, and harbors political aspirations. He finds himself married after "one moment's mistake," but can't leave behind his social ambitions.

Hwanhee
The drama was previously called "Love Is Stronger Than Death" in its planning stages, which is the first thing that gives me pause. Perhaps that's just referring to the woman pining for her lost love, but it also suggests a tone and direction that I don't find appealing.
The second red flag for me (if I was into dailies, that is) would be the writer, Na Yeon-sook of East of Eden (even more grumble grumble) — who, depending on which story you read, was either fired from or left that production due to poor health. (Yeah, remember the clusterfuckery that was East of Eden? She later stormed back in to disrupt a script rehearsal after she had technically left the drama, arguing about the direction the script was taking, leading to a shutdown of filming for an entire day.)
On a less contentious note, directing is Go Dong-sun of Queen of Housewives and Sweet Spy.
Stormy Lovers follows current daily series Goldfish and premieres in mid-November.

Cha Soo-yeon

Choi Won-young

Jung Chan
Via Yonhap News, TV Daily, Chosun, Star News
RELATED POSTS
Tags: Cha Soo-yeon, Choi Eun-seo, Choi Won-young, Hwanhee, Jung Chan