Yoon Kye-sang and Jung Yumi's Come, Closer
Yoon Kye-sang (Who Are You?, Road No. 1) and Jung Yumi (Oki's Movie, Que Sera Sera) (two of my favorites!) are starring in an upcoming movie together, called Come, Closer.
This project was announced last year, but news has been fairly quiet about it until now, with the film slated for theatrical release next month. It's also the sexiest I've ever seen Jung Yumi looking, with her smoky eyes and trendy clothing. (She's tended to play eccentric, 4-D oddballs in most of her roles.)
The movie is an omnibus feature that follows the broken relationships of five couples: Yoon and Jung play one couple, and indie-pop singer Yozoh and Yoon Hee-seok (Gumiho: Tale of the Fox's Child) form another pairing. (Others haven't been listed yet, but initial reports made mention of a gay couple being among them.) A bit of trivia: Jung Yumi and Yozoh have acted together before in the indie film Cafe Noir, which was Yozoh's acting debut.
Instead of coming out with a trailer video first, this film is releasing special videos of each of the couples. The first, which you can watch below, is Yoon and Jung's portion, and starts out with the words, "Because of you… I'm ruined for dating!" (as in, "You've screwed me up for relationships"). Jung Yumi wants to get over him and asks why she isn't good enough, and the ending titles read "The five symptoms of a broken love."
Directing is Kim Jong-kwan, who has been praised for his sensitive touch and delicate sensibility. The actors reportedly took this project on for no pay, to allow the modest budget to be focused on keeping the quality of the film high. Based on the clip below, you can really get that spare indie vibe, mixed with a delicate visual appeal.
Come, Closer will release on October 28.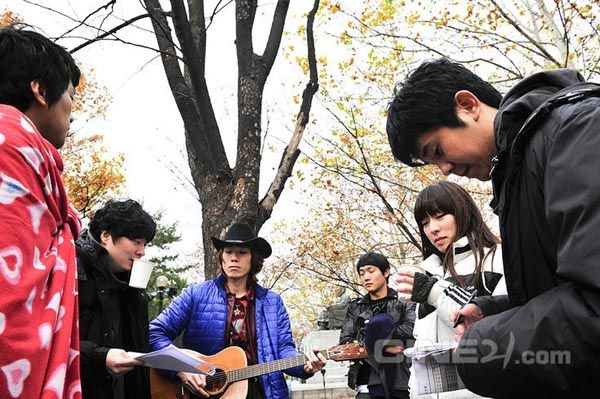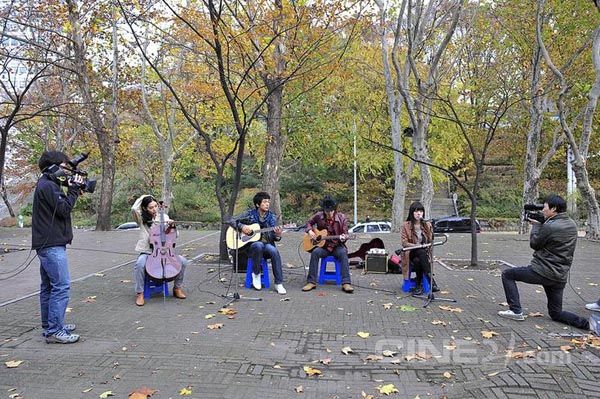 Via Arts News
RELATED POSTS
Tags: Jung Yumi, Yoon Hee-seok, Yoon Kye-sang, Yozoh