Park Shin-hye learns the gayageum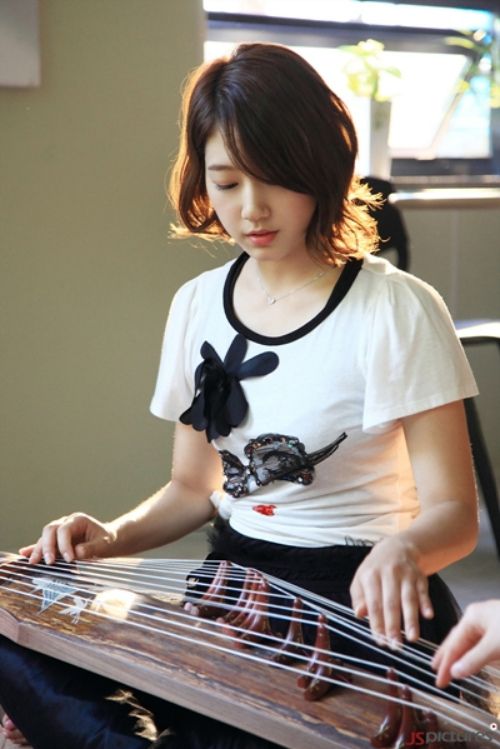 A few more stills from upcoming campus music drama You've Fallen For Me (aka Heartstrings) show lead actress Park Shin-hye practicing the gayageum, a traditional twelve-stringed Korean instrument that her character majors in at the performing arts college. Despite not having to actually play the music for the drama herself, Park is determined to learn the instrument for her character, who grew up learning the gayageum from her grandfather, and knows it like the back of her hand.
She's reportedly been taking lessons since being cast for the role, and has even developed calluses on her fingers from practicing. (The gayageum is played like a sitting guitar of sorts — you hold down notes with the left hand and pluck/vibrate the strings with the right hand.) I love actors who really put serious effort into their roles, and I'm just oddly proud of Park Shin-hye for taking the time to learn something that she really otherwise has no use for. It makes her even more endearing (not that she needed any help in that department).
She said, "Kyu-won is a character who was influenced by her grandfather and grew up with the gayageum, as one. That Kyu-won meets Lee Shin (Jung Yon-hwa) and Kim Suk-hyun (Song Chang-eui) and she goes through a period of falling down and hitting up against walls, in order to realize her true dreams and really grow — I want to portray this side of her beautifully."
Fellow castmate Song Chang-eui has also taken to his role, which is a lot closer to his real-life experience acting on the stage in both musical and traditional theater. Song said, "Kim Suk-hyun is both sincere and playful, which is actually a lot like me in real life, so I feel affection for this character." He plays a theater director who will direct the university's 100th anniversary showcase, and in helping these young people discover their dreams, he will rediscover his own as well.
You've Fallen for Me premieres June 29 on MBC, following Best Love.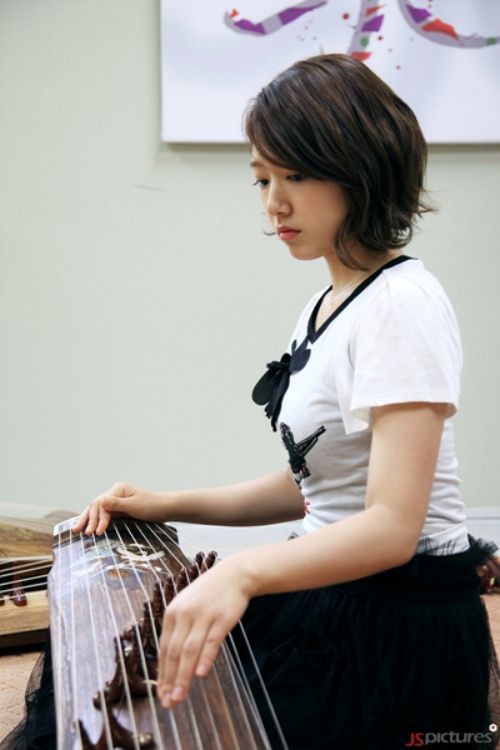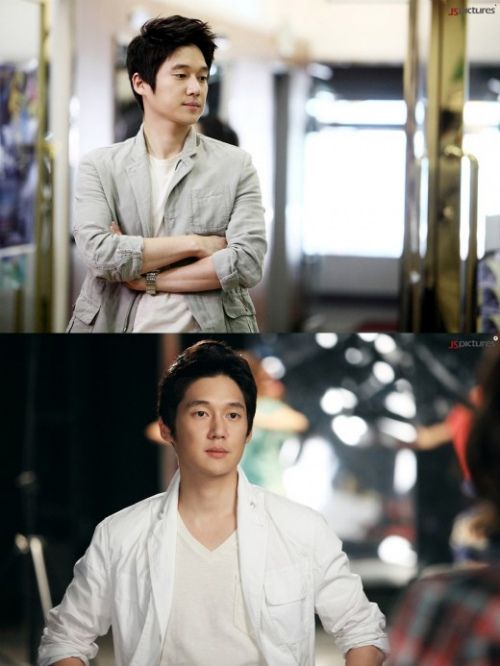 RELATED POSTS