Flower Boy Ramyun Shop releases teasers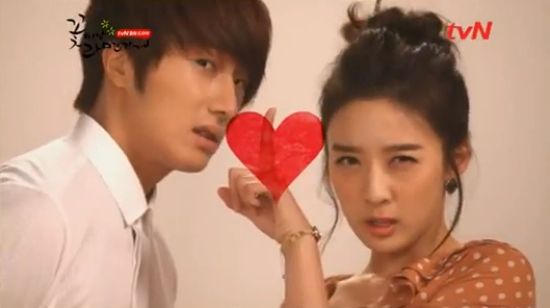 Yay! So excited for this drama to start. Upcoming tvN drama Flower Boy Ramyun Shop has released a few teasers, mostly featuring Jung Il-woo doing his best impression of a ramyun CF. He really looks like he's selling noodles instead of a drama, but let's face it: whatever he's selling, I'm buying. They really are teasers and nothing more — just a tiny taste of what's to come.
The first is the ramyun CF, where Jung Il-woo basically makes a series of adorable puppy faces at his cup o' noodles:
This one features Jung Il-woo and second lead Lee Ki-woo, the ramyun chef, setting the table. Yup. That's it. But don't they do it well?
And finally, this one is more like a real teaser for a show. It features lead actress Lee Chung-ah sharing some ramyun with the boys, Lady and the Tramp -style. The voiceover is a bunch of words to describe ramyun: "chewy, hot, cold…" but said in suggestive ways, followed by: "Love is…" Their answer is ppogul ppogul, which is both an onomatopoeia for boiling water and also the look of curly ramyun noodles. (And also a way to describe permed hair, because it looks like ramyun, natch.)
So… none of those teasers actually gave me any new information on what the drama is about, and yet I'm oddly pleased. Must be the Jung Il-woo effect. Off to make some ramyun…
Flower Boy Ramyun Shop premieres October 31 on tvN.
RELATED POSTS
Tags: Flower Boy Ramyun Shop, Jung Il-woo, Lee Chung-ah, Lee Ki-woo