Jung Il-woo on the set of Flower Boy Ramyun Shop
Aw, cute. As much as I love Jung Il-woo being fierce and hot (hellooooo there, Return of Iljimae), I love that he hasn't yet outgrown his boyishness. Plus there's that killer smile he's famous for.
Here are photos from a recent shoot of cable drama Flower Boy Ramyun Shop, which Jung Il-woo shot in the Noryangjin area. The scene involves his character — a high school chaebol — running to evade capture by the bodyguard who's been sent after him, leading to a chase in the shopping district. Jung strapped on a Steadicam for part of the scene, for an up-close-and-personal perspective of the chase.
Ha, surely he's too young for granny/mom/uptight dad to be sending bodyguards to force him into blind dates or marriage contracts, so I'm putting my money on ditching school. Or maybe spending too much money on designer suits. Hmm, perhaps this is where he runs into the ramyun shop managed by our plucky heroine, Lee Chung-ah. Urg, I just want to see this drama, already.
Flower Boy Ramyun Shop premieres on tvN on October 31.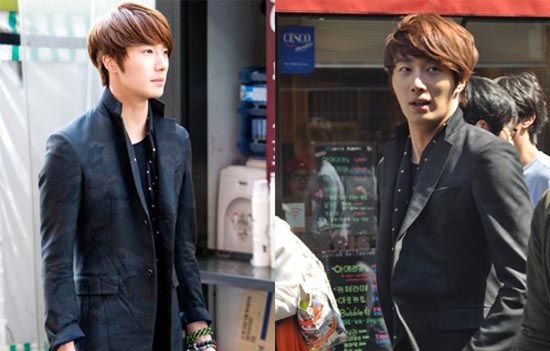 Via Newsen
RELATED POSTS