Jung Yumi glams up for the magazines
It's shoots like this one for Cosmopolitan that make me think back to Que Sera Sera, when Jung Yumi's character is brought to a store for her makeover moment, and the sales associate declares that she's a "cute" type and dresses her like an overgrown child…and Lee Kyu-han steps in and declares that no, she's actually quite sexy, and then…suddenly she's a whole new person.
It's the complete opposite from her most recent project, that's for sure; Jung plays a social worker in The Crucible, the film based on real-life rape and sexual assault cases at a school for the deaf. It has met with tremendous response, both at home and abroad, and naturally calls for a more sober, toned-down image than this one.
Or the one below, which comes from last month's L'Officiel Hommes, where she takes on a look that's more boyish, but similarly glam. Jung Yumi is definitely a chameleon — both in her appearance, and her acting. (Although it should be noted that she's not so much of one that one should confuse her with the actress in Thousand Day Promise, who's a different Jung Yumi entirely.)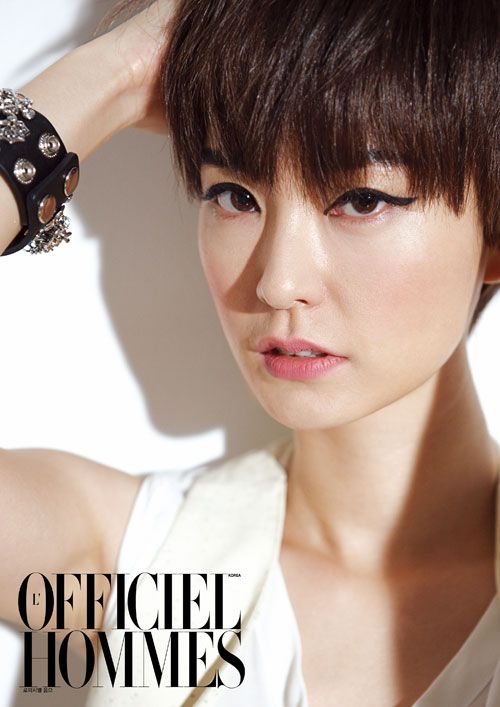 Via Newsen
RELATED POSTS
Tags: Jung Yumi, photo shoots