Ramyun Shop gets reimagined in novel form
It's often the other way around, but following the success of tvN's romantic-comedy drama Flower Boy Ramyun Shop, the story will be reborn in novel form.
What makes this funny is that the drama is already (loosely) based on a novel, called Sweet and Sour Bakery. That book was different enough in setting and characters, but you can see how the drama got its inspiration from its depiction of teenage boys cast adrift, each separated from his family in a different way, coming together and finding a workplace family.
So… you've got a book based on a drama based on a book. Let's contract out the drama to follow, while we're at it: Chi-soo v.2.0, here we come! Or maybe it could take a page out of Secret Garden's book and produce a radio show, a manhwa, and possibly a stage play to boot.
Hey, you can never have too much ramyun. Or is it the flower boys who are the draw? Hm, I wonder.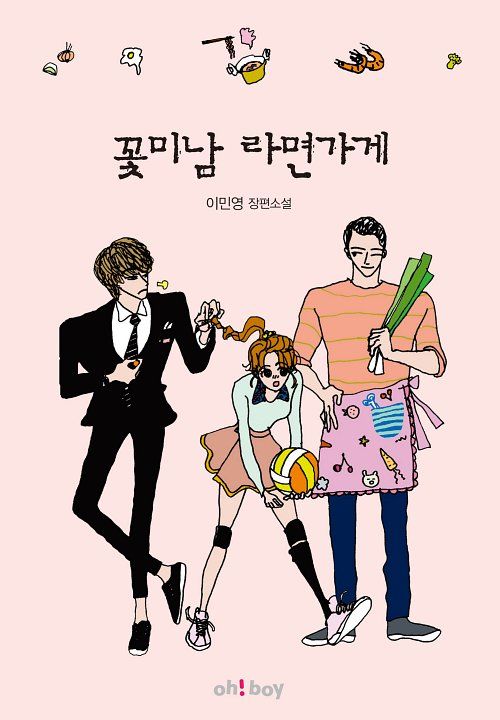 Via Segye
RELATED POSTS
Tags: books, Flower Boy Ramyun Shop