Yoon Seung-ah cast as badass warrior in Moon/Sun drama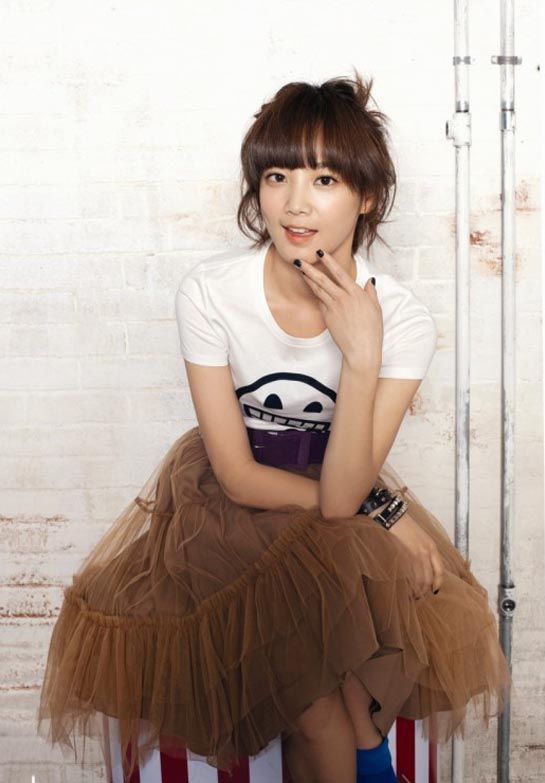 Ooh, interesting: Yoon Seung-ah (Playful Kiss, All My Love) joins the youthful cast of buzz fantasy-sageuk project The Moon That Embraces the Sun, where she'll play a badass swordswoman who guards the shaman/heroine played by Han Ga-in.
Ha, I love that Yoon Seung-ah's character's name is Seol (雪), aka Snow, so really I wasn't too far off with the whole MoonSunRaincloud bit, although I'll have to adjust that to MoonSunSnowflake, which doesn't quite have the same ring. (Fyi: Originally it was stated that the king's name would be Hwon, as in light, while his love interest was named Wol, aka moon, to make this all very literal. I am a little bit sad that Han Ga-in's character's name has changed, though really, the shtick was terribly on-the-nose so it won't be too hard to recover from that disappointment.)
Yoon has been training for her role, as you can see below, and expressed her excitement to play this character: "Seol is extremely appealing. She's a woman, but she's also really tough and thinks of others before herself. I've never played a role like this, so I'm so excited for it. I'm really looking forward to it. The action parts aren't easy, but I'm working hard to become an impressive warrior."
Meanwhile, the cast held its first script rehearsal on December 25; below are the three main leads at the table read. Kim Soo-hyun plays the crown prince and later (fictional) Joseon king, Lee Hwon. Han Ga-in is his love interest, who happens to have been Hwon's first love but has since lost her memory, now living as a shaman. Jung Il-woo plays the king's older brother who purposely affects the persona of an irresponsible playboy to discourage political threats from using him as a means to challenge the king.
Ooh, and looks like Kim Min-seo is another addition to the drama who's flown under the radar. She most recently played the snooty fashion designer adversary in Baby-Faced Beauty, but perhaps you'll know her better as the mysteriously badass gisaeng Cho-sun in Sungkyunkwan Scandal. Her character is one who looks pure and noble, but hides fierce ambitions, making her a stealth femme fatale: She fails to earn the king's affections, but has lots of tricks up her sleeves to go after what she wants. It's sort of perfect for Kim Min-seo.
Veteran drama and film actress Kim Young-ae, meanwhile, plays the cold and sharp queen dowager, pictured below in black.
Basically, this drama is full of interesting characters and narrative potential; I'm crossing all my fingers that it can deliver on its promise. The Moon That Embraces The Sun is planned for 20 episodes and premieres on MBC on January 4.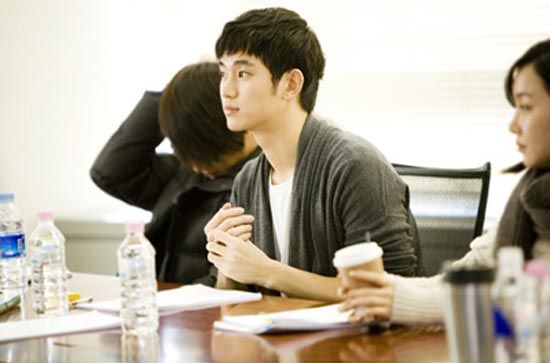 Via Kuki News
RELATED POSTS
Tags: Han Ga-in, Jung Il-woo, Kim Soo-hyun, The Moon That Embraces the Sun, Yoon Seung-ah