Yoochun confirms I Miss You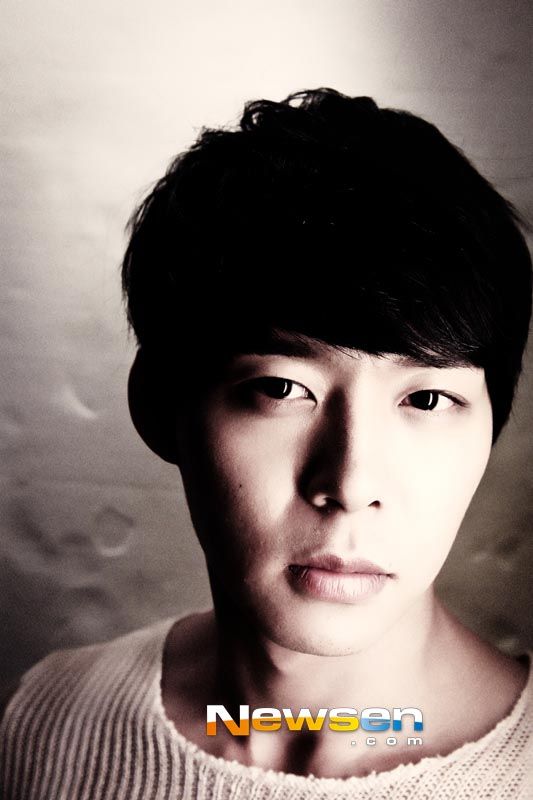 Finally, some confirmation: Yoochun has decided he will be taking on MBC's melodrama I Miss You after all, after "seriously considering" it for weeks. Granted it sounds like he was pretty much onboard the project anyway, but it did take a while to get the final notice.
That makes him the first of the main leads to be cast (if we're not counting the childhood versions, to be played by Yeo Jin-gu and Kim So-hyun); Yoochun will play Han Jung-woo, described as a "cheerful, cheeky detective" in the violent crimes department. He's got a pleasant personality until he's on a criminal's trail, and then he turns into a fiend who doesn't rest until the bad guy's been caught. Interesting juxtaposition of traits there, but you pretty much had me at Yoochun being cheeky. My favorite version! Plus, you've got Yeo Jin-gu starting things off with his awesome adorable self, then passing on the baton to Yoochun. Way to build up the affection from the get-go.
It's a good thing the character's got such an upbeat personality, since I think the plot's going to bring our characters enough angsting. The two leads fall in love in their youths and get separated in a painful manner designed to keep them brooding about What Could Have Been (also What Once Was) for their early adulthood. Then they meet again.
It's looking less likely that Chun Jung-myung will be taking the antagonist's role, but the latest articles still have him listed as a potential second lead. It sounds like the fandom's got the pulse on this drama more closely than the official news, as evidenced by the talk in the last post; based on that speculation and online rumors, it sounds like a leading lady is also in the picture, just unreported.
But as for me, I'm not gonna believe anything till it's got the official go-ahead. The better for protecting myself against hopes being crushed. (Why, Sohn Ye-jin, why?) Speaking of which, final word should really be coming soon, given that the show airs in November following Arang and the Magistrate and will be revving up production in the coming weeks.
Via Newsway
RELATED POSTS
Tags: I Miss You, Micky Yoochun