First character stills from Nam Sang-mi's Goddess of Marriage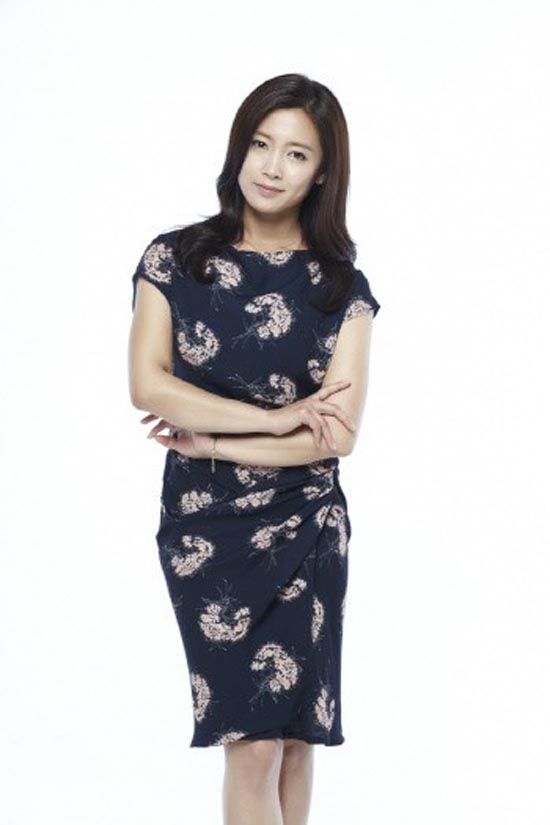 The first stills are out from upcoming SBS drama Goddess of Marriage, the weekend series that explores modern love and careerwomanhood as experienced by four disparate main characters, led by Nam Sang-mi (Light and Shadow, Life Is Beautiful). The others will be played by Jo Min-soo (Pieta, Will It Snow For Christmas), Lee Tae-ran (Comrades), and Jang Young-nam (Jang Ok-jung, Vampire Prosecutor).
This also answers my earlier question about which of the two leading men, Kim Ji-hoon or Lee Sang-woo, would end up with our heroine. I don't know whether I should be glad that it will be Kim Ji-hoon, who didn't get the girl in Flower Boy Next Door, or sad that it won't be Lee Sang-woo, whom I really just want to see getting the girl one of these days.
In the story, Lee Sang-woo and Kim Ji-hoon both fall for Nam Sang-mi—the former is an architect and the latter a prosecutor from a wealthy family—but the description hints that Nam, who'll play an assertive radio writer, will be marrying into that wealthy family.
The description makes me think immediately of tvN's Marriage Plot, with four sisters entangled in various love conundrums, though I think this drama will widen the scope. Marriage Plot was about marrying off four single ladies in their twenties and thirties, but here we have moms and housewives as well.

Clockwise from top left: Nam Sang-mi, Jo Min-soo, Jang Young-nam, Lee Tae-ran

Lee Tae-ran plays a mother of two who used to work as a television announcer, who's now a Cheongdam-dong daughter-in-law—a term that brings to mind elegantly dressed, upper-class snobbery and maybe also some stifling of personal expression. She's married to Kim Jung-tae (aw, alternately dorky and scary, though maybe he was just scary in Miss Ripley), who is the hyung to Kim Ji-hoon, and the two ladies are set up to become sisters-in-law.
Jo Min-soo plays a Supermom character who's raising three kids, and she's married to Kwon Hae-hyo (so great as the incorruptible drama director in King of Dramas). He's described as a kind-hearted husband who is overpowered by his wife's strong energy and can't raise his voice, which seems adorable. Jang Young-nam plays the wife of a cheater who… finds herself "enraged" to discover his adultery and yet begins a "cute punishment" as a "wise wife and mother"? Er, what? What about the part where she kicks him to the curb and finds her life better without his sorry ass? Her husband is played by Jang Hyun-sung (one of the many Vampire Prosecutors in that series).
The writer has a number of weekend/family drama hits under her belt, having written the very cute Sons of Sol Pharmacy as well as Golden Age of the Daughter-in-Law and I Believe In Love, while the PD's credits include Lovers in Prague and How To Meet a Perfect Neighbor.
Goddess of Marriage follows Birth Secret and premieres on June 29.
Via Sports Chosun
RELATED POSTS
Tags: Jang Young-nam, Jo Min-soo, Lee Tae-ran, Nam Sang-mi