Movie Review: Beyond the Years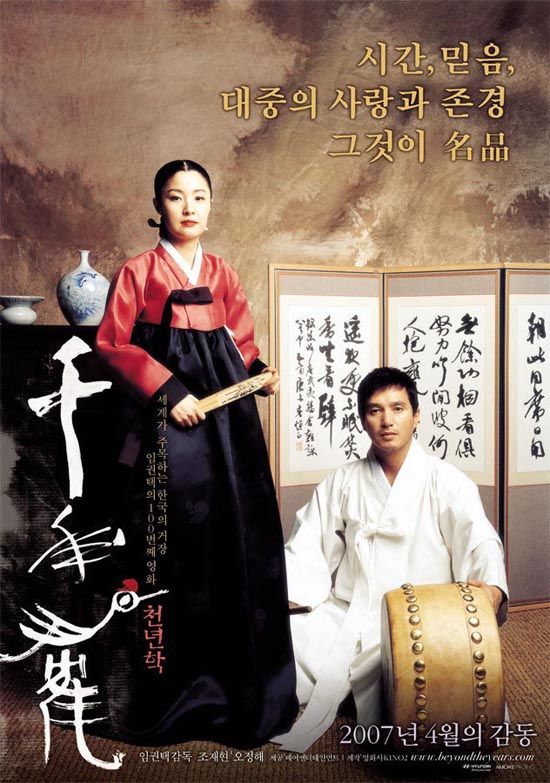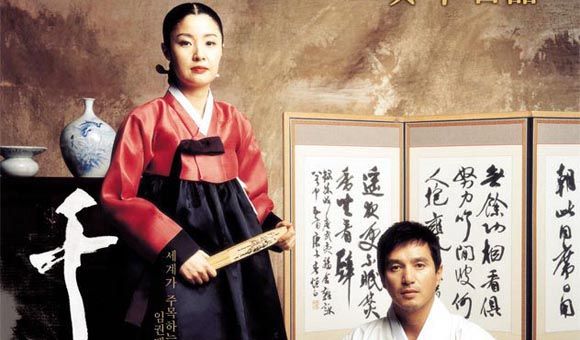 Sopyonje is a masterwork of Korean cinema and a pinnacle to director Im Kwon-taek's career that he has yet to match again. It also marks Im's fascination with traditional Korean culture and the musical storytelling form of pansori in particular. At the same time, it was a film that was perfectly self contained, even with its somewhat ambiguous ending, so it was a surprise when I heard that Im would be revisiting the story for his hundredth film. In 2007, Beyond the Years was released. Although it managed a presentation at the Toronto International Film Festival, it had a tepid response at the Korean box office and quickly vanished from theaters.
It's difficult to speculate correctly about the Korean response to the film, but in the fourteen years between the release of Sopyonje and Beyond the Years, Korea itself experienced a tremendous amount of change. This includes the film industry, which before Sopyonje, was previously just barely surviving to becoming a force that goes toe to toe with Hollywood for market dominance both in Korea and around Asia. Even with Im's international acclaim by winning the director's prize at the 2002 Cannes Film Festival for Chihwaseon five years prior, the film failed to convince Korean audiences to see it in the theater.
The film itself is more a companion piece to Sopyonje than a sequel with a bit of overlap in the narrative time frame before Beyond the Years extends past the timeline of Sopyonje. Like Sopyonje, it follows Dong-ho (Jo Jae-hyun) as he runs around Korea in search of his adopted sister, Song-hwa (Oh Jeong-hae). He finally encounters his old acquaintance, innkeeper's son Yong-taek (Ryu Seung-ryong), and the two recount their stories of Song-hwa in a series of nested flashbacks that reach from their childhood being raised by Yoo-bong (Im Jin-taek) up until their last respective encounters with Song-hwa.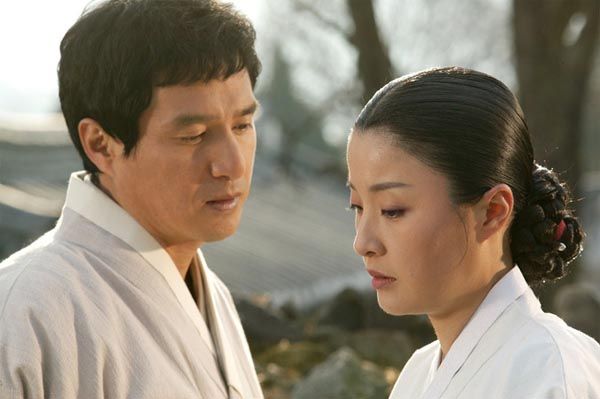 As Dong-ho shares his story with Yong-taek, his ambiguous affection for his sister becomes apparent while we also learn of his work as a drummer with the Pacific Ocean troupe with his hopes of becoming a better drummer for his sister, as well as the wife and child he finds. We also learn a little of Song-hwa's own activity as an itinerant singer as the two encounter each other every few years.
Based on a short story by Lee Cheong-jun, Beyond the Years is ultimately a tale of a love that cannot be, as opposed to the passion for music in Sopyonje. The film's many stories point out the sometimes tragic sacrifices that Dong-ho ends up making to give him an opportunity to be together again with Song-hwa after running away due to poverty and the many circumstances that get between them. In this effort, the film meanders quite a bit and is never really able to construct a cohesive story of its many anecdotes as Dong-ho often lacks direction.
Meanwhile, the previously driven Song-hwa of Sopyonje is also a bit more lost and directionless in Beyond the Years. Although there are moments where you see her passionately pursuing improvement as a pansori singer, much of the groundwork that was laid down in Sopyonje, including her painful separation from Dong-ho and Yoo-bong's constant presence, is no longer a part of the story in Beyond the Years. Without the drive towards musical excellence pushing Song-hwa, the ambiguous affection for her younger brother is simply not enough to keep her story continuously compelling.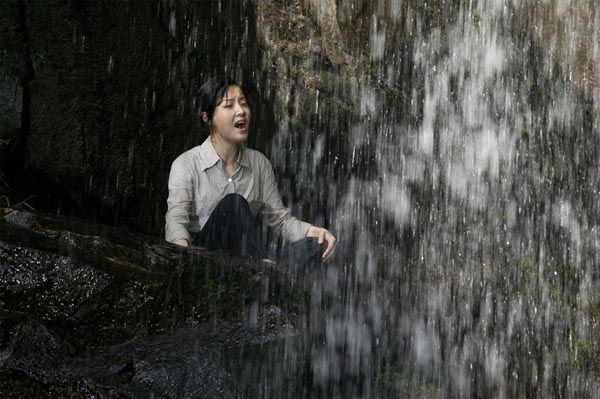 Instead, in its best moments, Beyond the Years exposes the damage that their forbidden affection causes on each of their lives, although Dong-ho, due to his neglect of his family, seems to see more of it. In many ways, that makes Beyond the Years a relative of the Korean melodrama as the two characters are torn apart by a love that cannot be and at least one of them makes a series of destructive decisions as a result. But these moments, like Song-hwa's rapt attention to a report on Koreans in the Middle East where Dong-ho is earning money to secretly build her a house, or seeing Dong-ho's wife Dan-shim (Oh Seung-eun) deteriorate into a gambling addiction as Dong-ho neglects her and his son for stretches of time to search for Song-hwa, are not the center of the story.  And in the end, this lack of focus on any particular story leaves the film without much purpose.
What also made me struggle with the film, especially after seeing Sopyonje so recently, is how the film alters the story of Sopyonje, with several key moments re-enacted, but with different tones and content. Furthermore, it was the lack of Dong-ho's encounter with Song-hwa in Sopyonje that helped drive the film so well, building a thirst in both Dong-ho and in the audience for some conclusion. In Beyond the Years, the two meet each other several times and while Dong-ho and Song-hwa never really get to develop their relationship or overcome family baggage, because we see them meet multiple times, the actual sense of longing is watered down by encounters where little of significance happen. It's like a melodrama story except draining all the intense emotion and choices of a melodrama.
But the film also has pleasing aspects, especially the photography. The Korean film industry had vastly improved its production values and technical skill since Sopyonje's 1993 and given those tools, Im paints some gorgeous backgrounds for the film out of various locations in Korea. When Dong-ho leads Song-hwa hiking around her temporary home in Jeju, the vistas are gorgeous, further enhanced by Song-hwa's pansori. Unfortunately, the direction is simply not as strong with the characters, given the script's weak development and the performances, while not terrible, accordingly lack impact. Finally, while the score is quite pleasant, its more New Age sound isn't a good companion to the more emotive and guttural pansori that forms the core of the characters' professions.
I think the biggest question that the film doesn't answer is what it adds to Sopyonje that makes those characters worth revisiting. While both stories are based on the writings of Lee Cheong-jun and so they might have been linked in the original texts, Beyond the Years simply seems to expand upon the single notion of forbidden love between Dong-ho and Song-hwa, which was already a sufficiently strong undercurrent in Sopyonje. As an extended epilogue, Beyond the Years ends up detracting from the power of Sopyonje by losing the focus on Song-hwa and then failing to truly focus on Dong-ho's own story, the more frequent meetings between the two dissipating the tension of having not seen each other in a long time.
Sopyonje was complete. We saw what we needed to see of Dong-ho and Song-hwa in that story, so the expansion in Beyond the Years ultimately doesn't justify itself and I think that becomes apparent in the somewhat directionless narrative. Had the film been more lyrical and poetic in nature or went straight for the melodrama, perhaps it would have operated in a more interesting or exciting space. But without a real conflict at hand nor stakes for Dong-ho, the film ends up being a pretty set of pictures over a muddy story. It is not a film without a few poignant moments, but these moments are ultimately subsumed in the blur of the unfocused story.
Those who loved Sopyonje and want more of Dong-ho and Song-hwa in particular might still want to see it, but even as his hundredth film, Beyond the Years might be one of Im Kwon-taek's weaker films of the last couple decades. And, visually impressive as Beyond the Years might be, maybe that explains its unenthusiastic reception both in Korea and abroad. 6/10.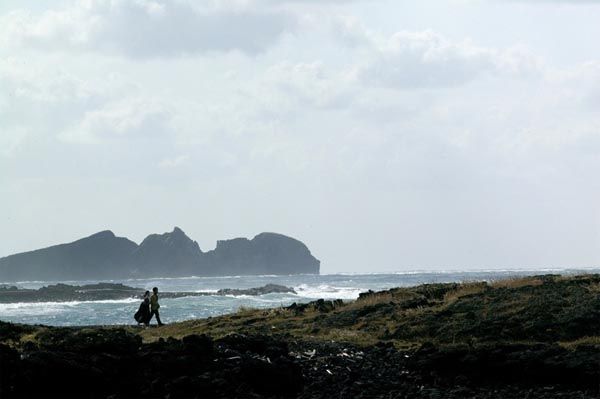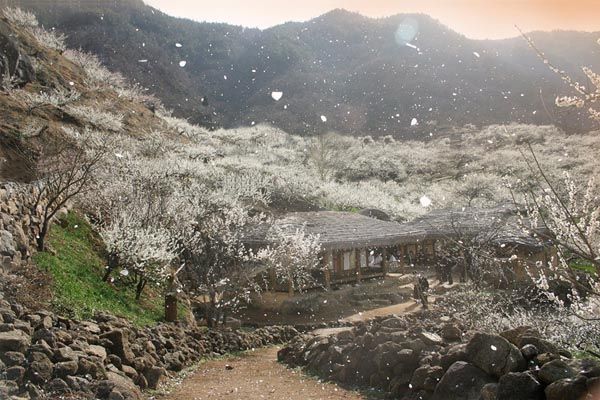 Tags: featured, Jo Jae-hyun, Ryu Seung-ryong