2013 Editors' Picks [Year in Review, Part 5]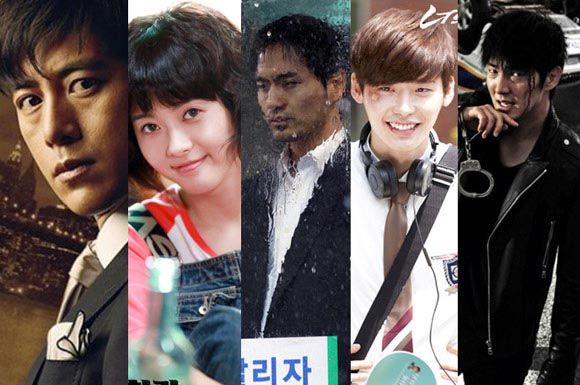 Here are your winners for 2013! It was an interesting year in dramaland, with a wide array of genres to choose from all year long. It was also a year without one drama to sweep all categories and all hearts, but never fear, because that just means the love gets spread around. Thanks again to HeadsNo2 and gummimochi for joining the fun as we battled it out for our favorites this year, and as always, we have you guys to thank for being a part of the ride all year long. So thanks, beanies!
Without further ado, the big winners of Dramaland 2013. Drumroll please…
2013 Editors' Picks
BEST DRAMA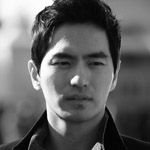 Nine
javabeans: Best Drama is always a tough category, but it was an especially hard decision to make this year; we had a number of dramas that were pretty good and even a handful of very good, but not a clear front-runner. And while it may be less fun when one drama charges through and sweeps all the categories, it certainly makes for a less stressful decision-making process.
In the end, Nine edged ahead of the pack for its taut, tense, and well-crafted story, which was bolstered by deft directing and solid performances from its cast, particularly Lee Jin-wook in a career-defining role. Smart and suspenseful, it took a well-worn concept—traveling back in time to right a wrong in one's past—and spun a new narrative out of it, giving the premise a fresh take to keep us on our toes. Each of its parts was solid on its own, but more remarkable was the seamless whole it became when all you added everything together. It was brain candy, oxymoronic as that seems, both intellectual and reach-for-your-popcorn fun. We'll keep our eyes out for the U.S. remake, but as far as we're concerned we've already got the goods right here. Pass the popcorn.
Honorable Mentions: Empire of Gold, Heartless City
BEST WRITING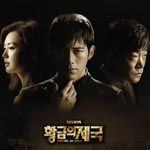 Empire of Gold
girlfriday: When you consider the fact that almost all of Empire of Gold unfolds in armchair conversations between the power-players who call the shots in a money war, it makes me wonder if production and budget limitations created the confines in which writer Park Kyung-soo managed to thrive, or if he created the very action-less, word-heavy world that often felt more like a stage play than a drama. And still, chicken-egg quandary aside, the writing manages to crackle and bring a set of whip-smart characters and their harsh world to life with nothing but rapid-fire dialogue. The writing is at times lofty thought-provoking allegory, or a calculated examination of the flawed side of humanity. But mostly, you just have to give it up for writing that can make words land with the impact of any bullet, sword, or war-winning nuclear missile.
Honorable Mention: Nine
BEST DIRECTING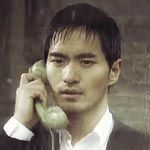 Nine
javabeans: The directing in Nine overlaps heavily with writing, but if I had to choose one category (…which I did), I would have to give directing the nod, in that the directing accomplished all its requisite functions (cinematography, set design, pacing, performance-wrangling) on top of taking an active role in the storytelling realm. That is to say, key narrative elements were conveyed specifically via the direction, giving clues and allowing revelations to unfold with clever visual cues and thoughtful editing. Even with multiple timelines in play—and multiple realities within those timelines—the drama never lost its way, leading us along with confidence and aplomb. The show accomplished this all without making an utter muck of the complicated plotting, which would have been the result were Nine entrusted to less skilled hands. So PD Kim Byung-soo, thank you on behalf of all of our non-melty brains and satisfied hearts.
Honorable Mentions: Two Weeks, Heartless City
BEST COMEDY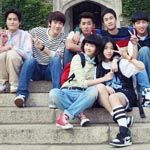 Answer Me 1994
girlfriday: Despite its flaws in other areas, the Answer Me franchise never fails to deliver solid laughs, whether from broad physical comedy, clever wordplay, or Answer Me 1994's particular specialty—the misunderstandings and earnest misinterpretations of country bumpkins who move to the big city. There's nothing quite like a comedy that can brand its own humor, because in what other dramaverse would you get the same laugh out of two boys ordering forty biscuits to impress their dates, a heroine who becomes a dog when sauced, and the utter perfection that is Chilcheonpo? *Baaaaa aaaaa aaaaaah*
BEST ACTION/THRILLER
Two Weeks
gummimochi: A smartly written survival story of a man on the run that delivered a constant stream of action, suspense, and thrills, Two Weeks was the standout action series of the year. As an ordinary hero driven by the motivation to clear his name, Tae-san relied on his street-smarts and resourcefulness to get him out of tight situations and outsmart both the baddies and the system alike. Each tension-filled minute that passed safely brought both relief and restlessness, and every tiny achievement left hearts pounding in its wake. We were witnesses to a dark, unlikable hero enduring a fortnight of never-ending trials and tribulations and saw him come out a changed man, making every moment of the nail-biting countdown to D-day totally worth it.
Honorable Mention: Heartless City
BEST MELODRAMA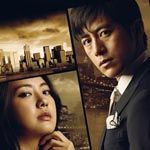 Empire of Gold
HeadsNo2: Empire of Gold may not fit the usual parameters of how we've come to perceive melodramas, but then again our usual perception of melodramas leans toward those with the most tears, angst, and overall sadness. Empire was drama in its purest form, effectively establishing a world of ambition and avarice in which every breakfast table was a battlefield, every conversation a war, and every relationship easily corruptible by power. Tense, unrelenting, and smartly written, this was a drama which not only presented the class divide as the despicable barrier that it is; it also reinforced the futility of man's struggle against the inescapable and all-consuming nature of greed. Nothing warms the heart during the holidays quite like the reminder that we're all slaves to money.
Honorable Mention: Secret
BEST HISTORICAL DRAMA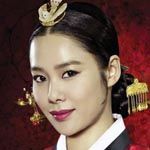 Cruel Palace: War of the Roses
HeadsNo2: Epic in every sense of the word, Cruel Palace took the historical facts of King Injo's rule and fleshed them out into an addictive, fast-paced character drama which was as much about palace intrigue as it was about simple human desires in a constant state of war. Told mainly through the perspective of one of Injo's concubines, it excelled at treating historical canon like a jumping-off point and less like a constraint, allowing us what felt like a rare glimpse into the microcosm that was the day-to-day life of women in the palace during a time when human lives meant little overall—even royal ones. Daring and unflinching in its portrayal of the type of person one had to be in order to survive the rigors of palace life, its characters existed as products of a broken system, one which allowed a weak king to rule just so that a concubine could conquer.
Honorable Mention: Mandate of Heaven
BEST MUSIC
Answer Me 1994
javabeans: The music of Answer Me 1994 pulled double duty: It established a sense of time and place, much as a well-dressed set might accomplish, and also added a layer of thematic relevance to the proceedings. The drama's wittily selected tunes evoked nostalgia for the era, even when the specific song wasn't recognized; the music contributed a distinct atmosphere of the nineties, as much as the tongue-in-cheek throwback fashions and sepia-toned colors. The music also helped underscore that divide between past and present, between what you have now and what you once had—and it's that duality that gave Answer Me its wistful charm. Our highlight reel of bygone K-pop hits happened to both spotlight key emotional moments and wring laughs at the memory of one-strapped overalls, Slam Dunk hair, and goofy bouncy dances of yore, which really is the best kind of Greek chorus to have scoring your drama.
Honorable Mention: Monstar
BEST ACTOR
Go Soo, Empire of Gold
girlfriday: Perhaps because Empire of Gold was such a platform for pure acting—just actors conveying everything through charged dialogue with little else to help or hinder—it's the drama that makes its lead performances stand out. Go Soo played one of the year's least likable heroes, but infused him with such dimension and raw emotion that you couldn't help but root for him, even as he was surely walking into the pits of hell and damning himself to feed his bottomless avarice. His character ran the full spectrum from a poor young man living off of principles alone, to a cocky gambler with the balls to bet big against the real estate giants, to a man desperate and undone by his own ambition, and finally the monster he had sworn to never become. Through it all he remained empathetic, and just real enough to be truly frightening.
Honorable Mentions: Jung Kyung-ho (Heartless City), Jung Woo (Answer Me 1994)
BEST ACTRESS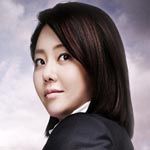 Go Hyun-jung, Queen's Classroom
HeadsNo2: Sometimes it's not about the huge breakdown moments, the biggest crying scenes, or even the largest and most obvious character transformations. Sometimes it's about letting the subtlety of an understated performance wash over us until what we mistake for effortlessness turns into quiet, restrained magnificence. The fact that Go Hyun-jung is a master of her craft is of no question, but her portrayal of a cruel-at-first-sight middle school teacher in Queen's Classroom was simply awe-inspiring in the level of control needed from her to portray a role which didn't allow for any outward displays of emotion, thus robbing her of the traditionally star-making (or in this case, star-reinforcing) standout scenes. What we got in lieu of that was an actress who knew how to do her part in order to best serve the story—and that, my friends, is true talent.
Honorable Mentions: Gong Hyo-jin (Master's Sun), Go Ara (Answer Me 1994)
BEST SUPPORTING ACTOR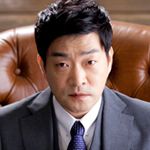 Sohn Hyun-joo, Empire of Gold
HeadsNo2: Sohn Hyun-joo commanded the screen with his portrayal of would-be family usurper Choi Min-jae, making a man whose pathos was as much a part of his character arc as his unrelenting greed. While he was perhaps the closest thing to a villain Empire of Gold had, it matters little in a drama filled with nothing but villains—so perhaps "rival" serves as a better descriptor for a man who was always going head-to-head with the hero, and one made all the more tragic because of it. He brought sensitivity and nuance to a character who could've just as easily had none, creating a complex, completely fallible human being in the same place where a one-dimensional cutout could've just as easily stood. He made us believe in a man whose ambition ruled over his rational thinking, whose need to accomplish more than his easy-going father, to become more, was worth every life-altering sacrifice. Let's face it, Sohn Hyun-joo could make us believe anything.
Honorable Mention: Choi Moo-sung (Heartless City – Safari)
BEST SUPPORTING ACTRESS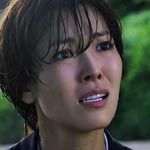 Kim So-yeon, Two Weeks
javabeans: Chameleon-like Kim So-yeon has been steadily putting in strong performances over the years, in a range of roles—whether as the lead or supporting character, as chatterbox or silent killer, as ditz or soldier or serious professional. In Two Weeks, she added dimension to a character that could've easily been one-note, coming in with guns (and temper) blazing to make her prosecutor a crackling, messy, real person. And not to open a can of worms, but my favorite aspect about the dogged prosecutor was that it was a non-gendered role, written not to be played specifically by a man or a woman but by whoever could give it the right fire. While she may have been abrasive, there was a grittiness to the acting that lingered after the drama dropped its curtain—we left the show feeling a little nervous for what lay in her future—so real in its rawness.
Honorable Mentions: Lee Yubi (Gu Family Book), Jang Shin-young (Empire of Gold)
BEST ENSEMBLE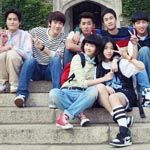 Answer Me 1994
gummimochi: We could all name one or more of our favorite characters in Answer Me 1994, but what made us fall in love with this particular boardinghouse was the magic of watching its oddball and different inhabitants become a true family in the bustling city of Seoul. As a collective group living under one roof, they exemplified that life was never a journey meant to walk alone as they tackled the ups and downs of life together. The lifelong bonds of family, friendship, and love they formed were sturdier than the four walls and roof that held up that building and made that house a home.
Honorable Mention: Queen's Classroom
BREAKOUT PERFORMANCE
Jung Woo, You're the Best, Lee Soon-shin and Answer Me 1994
javabeans: Bread Man Oppa! It's hard to argue that Jung Woo's skyrocketing popularity isn't mostly due to Answer Me 1994, where he took the oddest mix of traits, some of them truly disgusting (He chews his milk! Wipes his face with the floor mat!), and somehow came up with a character who owned our hearts and made us cry along with him. But I also have to credit You're the Best, Lee Soon-shin for first putting him on the map, which was perhaps the more surprising achievement; in Answer Me he was given loving attention by the writer, but in Soon-shin he took a small background character and turned him into one of the standouts of the show. In any case, this one-two punch gave Jung Woo the recognition he surely deserves for his ability to breathe life into characters just brimming with sincerity, and winning us all over in the process. Sure, 1994 may have been a big year for Oppa, but 2013 was Jung Woo's to conquer.
and
Yoo Yeon-seok, Gu Family Book and Answer Me 1994
girlfriday: Yoo Yeon-seok wasn't a total unknown, but there's a huge difference from being the guy who gets hate mail for playing villainous second leads to being universally beloved for harboring the one-sided love of the year. He's been quietly putting in stellar performances in movies and dramas for some time now, and his vulnerable turn as Lee Yubi's brother in Gu Family Book earlier this year made me regret that he wasn't given more to do. But it was Answer Me 1994 that catapulted Yoo Yeon-seok to mainstream fame, and I think we can all agree that Chilbongie makes up for the past in spades. I'm pretty sure what everyone wants for Christmas this year is a sweetly dim major league pitcher who throws a mean fastball and only has eyes for one girl.
BEST CHARACTER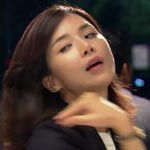 Lee Bo-young, I Hear Your Voice
girlfriday: This is always a tight race in any year, because even the most flawed dramas can have some memorable character gems. But Lee Bo-young's jaded public defender heroine in I Hear Your Voice takes the cake as the most lovably flawed character of the year, who proves that petty, immature, haughty, and bitchy are all just relative terms when you add in a layer of relatable vulnerability and a sparkling sense of humor. In a dramaland overpopulated with Candys, Cinderellas, and Machiavellian schemers, it's an understatement to say that a smart capable woman who knows what she wants is a breath of fresh air.
Honorable Mention: So Ji-sub (Master's Sun)
BEST VILLAIN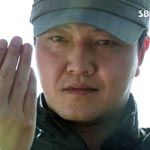 Jung Woong-in, I Hear Your Voice
gummimochi: There's nothing like a serial killer who'll make good on his word to hunt down the one who put him behind bars to keep you up at night. Pair that with his relentless and unwavering determination to carry out his personal vengeance, it's no wonder then that a simple utterance of Min Joon-gook's name alone can trigger fear and anxiety. Something must be said for a man who can send chills down your spine with one working hand, but then again, if the constant threat of his revenge-fueled hate forces a couple to seek refuge under one roof (and brings with it cohabitation hijinks galore), it certainly makes you wonder—does that make him a good villain or the world's scariest matchmaker?
BEST ROMANCE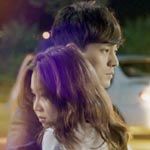 Gong Hyo-jin & So Ji-sub, Master's Sun
gummimochi: As one of the most memorable romances in dramaland this year, Master's Sun gave us the best excuse for skinship I've seen in dramaland yet: a ghost-seeing heroine touches a paranormal cynic hero to make ghosts disappear. Why hadn't anyone thought of this sooner? Couple that with a sizzling chemistry between two strong leading performances, and what you have is a romance that begins on a dark and stormy night where a touch strikes like a lightning bolt and each word rumbles like a clap of thunder. Every hand-holding moment and hug came with a price tag that eventually amounted to a debt that could only be absolved with kisses, which I consider a pretty good payoff at the end of the day.
Honorable Mention: Lee Bo-young & Lee Jong-seok (I Hear Your Voice)
BEST BROMANCE
Lee Jong-seok & Kim Woo-bin, School 2013
girlfriday: Sometimes friendship gets a raw deal in a dramaland that's dominated by romance, no matter what genre you're in. So it's nice when you have a year filled with some great friendships, or this year's usual suspect—the frenemy-turned-reluctant-mate-ship. School 2013's bromance is the best of both, as the story of a pair of childhood friends who had no one but each other in this bleak world, but were too hurt over the loss of their friendship to go back to bygone days. It was a bromance powered by raw teen emotion, endearments via swear words, and a whole bucket of manly tears. The tense relationship between two school jjangs carried the heart of the show and even launched the real-life meme that is Lee Jong-seok ♥ Kim Woo-bin. The rest, as they say, is history.
and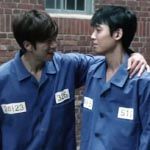 Jung Kyung-ho & Yoon Hyun-min, Heartless City
gummimochi: In a city filled with drug lords, kingpins, and undercover cops, the bromance between a drug courier and his underling in Heartless City was the darker side of the brotherhood coin. From prison buddies to maneuvering the drug empire together, there simply was no time for a happy-go-lucky bromance of hugs, aegyo pouts, and ramyun-sharing when their lives were in constant danger. Instead, this real bromance endured multiple tests of loyalty and devotion—it meant taking that knife that was meant for him now… and also those two other times over the years. You know it's forbidden when his mother slides an envelope of money across the table to ask you never to see her son again. And love when you remain friends anyway.
BIGGEST DISAPPOINTMENT
Mi-rae's Choice
gummimochi: It should have been simple: A time-traveler comes back to the present to change ONE decision in our heroine's life. Because who would know more about yourself than yourself, right? Wrong. What started off as a breezy and fun romantic comedy of a girl caught between two decent suitors sadly turned into a show caught in its own indecision of not only its romance, but also its own sorta-maybe-not-really-time travel explanation. Snagged by flawed writing, Mi-rae's Choice became less of a matter of choice or fate, where neither relationship was fully developed, and simply… stopped, ultimately robbing its viewers of seeing a choice made. Or at least that's what we're led to think, because she chose—
Honorable Mentions: Heirs, Basketball
BIGGEST WASTE OF TALENT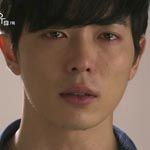 Kim Jae-wook, Who Are You
HeadsNo2: The waste of Kim Jae-wook's talent in ghost-seeing mystery fandango Who Are You should be considered a criminal act. Perhaps fans would've been up in arms sooner had we not been lulled into a false sense of security while watching his chiseled face and soulful eyes meander about tragically, not only because his character had died and become a ghost, but because he wasn't able to, you know, speak. So comforted were we by his mere presence that we figured that he'd surely have more lines later, right? I mean, it's not like we thought the drama would dare to employ him for sixteen episodes as just a memorable mime… right? Wrong. So wrong. In a drama that could've seriously stood to gain from Kim Jae-wook's considerable talents, they instead opted to just not. And I'll never fully understand why.
Honorable Mentions: Jo Jung-seok (You're the Best, Lee Soon-shin)
MOST OVERRATED DRAMA
Heirs
javabeans: I'm not going to argue that there was no reason for Heirs to have been popular. The drama's just stuffed with reasons, most of them named things like Lee Min-ho and Kim Woo-bin and Choi Jin-hyuk, topped off with mountains of glib dialogue and buffed to a sheen with a layer of pretty gloss. Like we weren't going to tune in. On the other hand, despite all the genuine causes for excitement in Heirs, the drama never did anything special with its ingredients; never mind whipping up a tasty new version on a favorite dish, it barely even did anything resembling cooking, instead letting the parts just sit there and marinate in angst from beginning to wearying end. I can't begrudge a drama its high ratings for being entertaining, even if the product is messy and flawed; however, when a drama garners such numbers for hardly doing anything—especially when it had so many excellent opportunities and players at its disposal—I'm left wondering at the meaning of it all.
Honorable Mention: Secret
MOST UNDERRATED DRAMA
End of the World
HeadsNo2: This has been an unforgiving year in terms of sheer numbers, where ratings duds could go their entire run without hitting 5%. Due to the lightning fast nature of pre-production you're less likely to see a broadcast show cut due to low numbers and more likely to see that happen in cable, even though lower numbers are generally better tolerated. Alas, such was the case for apocalyptic pandemic drama End of the World, which was not only cut from 20 episodes to 12, but was also relegated to showing only one episode per week. It's a shame considering how masterfully the show handled its frightening subject matter and the talent on both sides of the camera, but it's a testament to said talent that the show actually rose above the cut to deliver an ending as pitch-perfect as its cult following could've hoped for; one which spoke to the tenacity of the human spirit and its ability to overcome anything, even the end of the world.
Honorable Mention: Two Weeks, Queen's Classroom
CHARACTER MOST DESERVING OF OWN DRAMA
Gumiho daddy, Gu Family Book
girlfriday: If by "deserving of his own drama" you mean "cried buckets over his few measly episodes of Gu Family Book and gnashed our teeth and cursed the heavens while doing rain dances until he came back to us," then yes—Gumiho Daddy deserves his own drama. Preferably one where he doesn't fall in love with a woman who breaks his heart, betrays his love, and unwittingly turns him into a thousand-year demon, but yunno, beggars can't be choosers. We'll just settle for more of his most glorious mane of glory, good or evil. I mean, when your character is a god of the forest who lives for an eternity, the prequel possibilities are endless, right?
Honorable Mentions: Kim Jae-wook (Who Are You)
BEST WORST DRAMA
(Most watchable despite itself)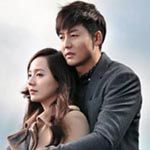 Hundred Year Inheritance
HeadsNo2: We can point to a lot of dramas this year and say they were the worst, but it takes a special breed of show to be the best of the worst—a drama so bad you hate yourself for watching but so compulsively watchable that you just can't help yourself. No drama this year made me more ashamed of wasting fifty hours of my life than Hundred Year Inheritance, which opened by throwing its heroine into an insane asylum and ended with a groom-to-be wheeling himself down the wedding aisle due to a sudden and debilitating car crash. It was never about the noodles, it was about the craaaaazy—but boy, could that crazy be fun.
Honorable Mentions: King's Family, Nail Shop Paris
BEST LOVE TRIANGLE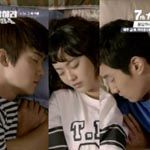 Na-jung & Garbage & Chilbongie, Answer Me 1994
javabeans: Oppa!
girlfriday: Chilbongie!
javabeans: Oppa!
girlfriday: Okay, Oppa.
javabeans: Wait, then I choose Chilbongie.
girlfriday: But I just agreed with you!
javabeans: Shhh! We're not allowed to agree! It's in the rules and everything.
girlfriday: The imaginary rules of best love triangles?
javabeans: Well, best-worst. It's kind of a twofer.
girlfriday: So is an Oppa-Chilbongie sandwich.
javabeans: Om nom nom.
RELATED POSTS
Tags: 1 show to rule them all, Answer Me 1994, Editors' Picks, Empire of Gold, featured, Gu Family Book, Heartless City, Heirs, I Hear Your Voice, Master's Sun, Mi-rae's Choice, Nine: Nine Time Travels, School 2013, Two Weeks, Who Are You (tvN), year in review, year in review 2013