Kolorful Palette: Stairway to heaven [I Need Romance 3]
I don't know if it's the soft lighting, the pastel colors, or the side-by-side sneakers, but this scene reminds me of one of those romantic greeting cards with little kids holding holding flowers and wearing over-sized clothing. Somehow that seems fitting for these two. They've decided to stop thinking like grown-ups and do what makes them happy, which is a childlike notion that a lot of people would probably benefit from trying out now and then.
(As usual, click the drawing for full size!)
I think a big part of the reason I find Wan so appealing as a character is that he has always been consistently childlike and straightforward in his thinking, as if he never changed from the person Joo-yeon taught him to be. There's a certain purity and naivety about him that seems foolhardy, but incredibly admirable at the same time. I'm sure a lot of us wish we could be more like him, and not let our brains get in the way. It's not just about romance, but living in the now, and as an over-thinker myself this drama acted as an excellent reminder to make sure I enjoy the present.
This final episode was pretty anti-climactic since almost everything had already been resolved, but I found myself not caring since I enjoyed all the characters so much I was just happy to watch them be happy. All those dramas out there that get extensions should just do an episode like this. It certainly beats dragging out the conflict and making us all lose interest.
Sung Joon playing a musician is practically a cliche at this point, but it's a role that suits him well, and I was extremely pleased that he finally did a song in the last few episodes. I almost drew the following image this week, but I couldn't resist the pretty colors of the stairway-kiss, and I figured you guys would appreciate the fan-service as we say goodbye to another great drama.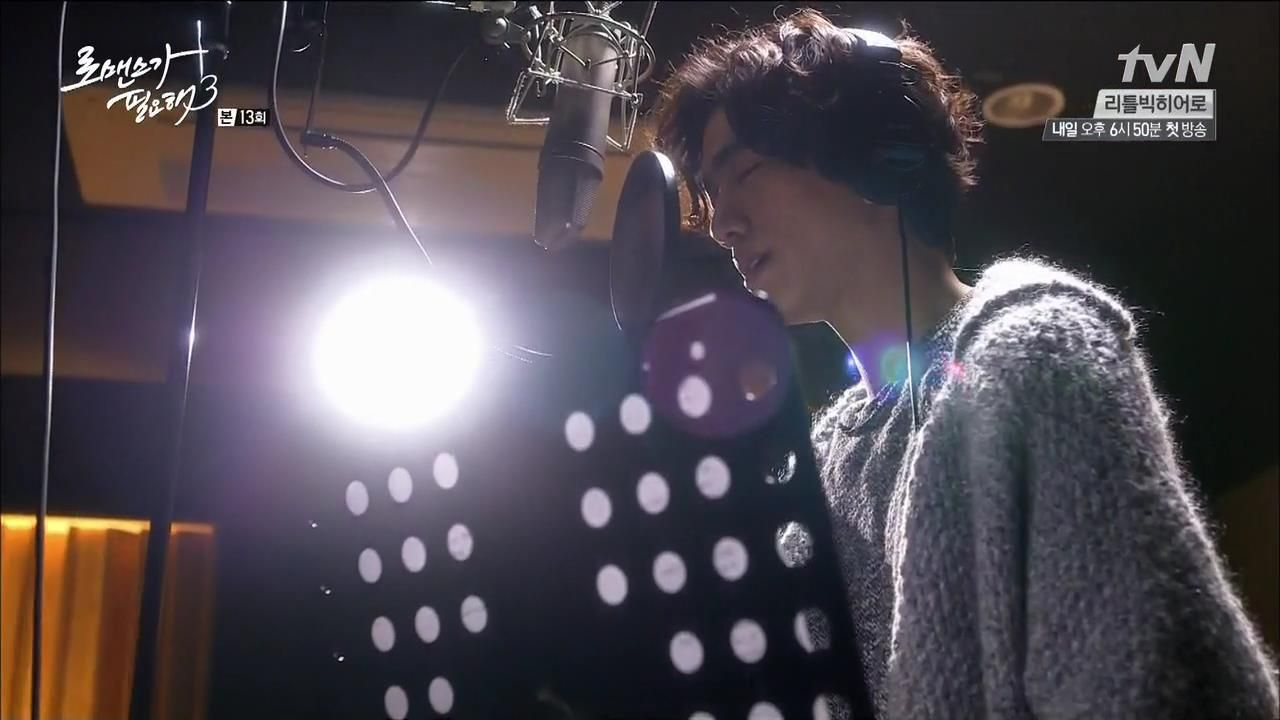 Overall, this drama was a pleasure to watch (which isn't too surprising based on how much I liked its predecessors) and I'd be happy if they kept churning them out every year or so. I'm typically pretty anti-sequel, but these particular dramas don't seem to have much in common other than their maturity and their titles. It was particularly nice this time around to see that nice guys don't always finish last. Take heed drama-land!
It's always sad to see another drama come to an end (unless it's terrible, in which case I don't usually make it to the end) but let's hope that there are some fantastic new dramas waiting for us in the wings. With pretty scenes to draw!

RELATED POSTS
Tags: I Need Romance 3, Kolorful Palette