Movie Review: Voice (Whispering Corridors 4, 2005)
It seems to me that as the Whispering Corridors series goes on, the degree of commentary the films make about high school lessens in each installment. The original Whispering Corridors was a scathing indictment of the abuses that youth endure at school and the second pointed a finger at the rigidity of social structures and expected behaviors including the difficulties faced by young LGBT students.
The third peeled back from commentary specifically on the school system and instead focused on how competitiveness, which the school system encourages, can damage even the closest of friendships. The fourth film to bear the Whispering Corridors name, Voice (여고괴담 4: 목소리), hints at some of the themes in the previous films but is basically a straightforward supernatural mystery set in a high school for girls.
Young-eon (Kim Ok-bin), is the top vocalist in her school, but on one lonely night she is attacked by a ghost. When she wakes up the next day, none of the other students can see or hear her and she discovers that she's not corporeal. Yes, breaking from series tradition, the protagonist of the film is herself a ghost. The only person she is able to speak to is her best friend Sun-min (Seo Ji-hye).
Together, the two begin investigating who might have murdered Young-eon and why, leading to the recent odd behavior of their music teacher (Kim Seo-hyung). But not everything is at it seems as Young-eon's memory seems incomplete and their class's odd girl, Cho-ah (Cha Ye-ryun), who can see and hear ghosts herself, takes an interest in Sun-min with some foreboding warnings.
Part Ghost (1990) and part The Sixth Sense (1999), Voice even has a bit in common with 2004's Dead Friend, thanks to the shared Korean girls' high school setting, Young-eon's questionable memory, and the attempt to solve a ghost's crime. As such, it's not at all an original premise, but the film does actually benefit greatly from being more of a whodunnit, shifting away from the horror genre to the mystery genre, and thus saving itself from repeating all the overplayed tropes endemic to the yearly Korean horror cycle—a problem that considerably weakened the final act of Wishing Stairs.
Unfortunately, no matter how refreshing it was to have a horror film without your standard awkwardly moving ghost crawling out of something, Voice does happen to still fall into another overdone horror movie cliche: the twist ending. The first twist you can see coming from the first act, dulling the surprise considerably. From Young-eon's shaky memory to Cho-ah's quoting of The Sixth Sense's, "They only see what they want to see," you know that Young-eon isn't who even she thinks herself to be.
I do think that Voice does successfully manage to keep the specifics of the secret pretty well until its big reveal, which is nice, but the impact of that reveal on the story, especially on the dynamic between Young-eon and our second protagonist, Sun-min, is actually quite weak. This is in part because we never understand why Young-eon only chooses to remember the parts of her life she remembers and by the choices she makes at the film's end, it truly stops making sense. And there are also consistency issues when it comes to the rules of the ghost world and what they're able to do; some of these moments, especially at the film's end, just seem utterly contrived for the sake of a twist.
Furthermore, the film's choice to split the narrative between Young-eon and Sun-min doesn't quite work because we are never given enough access to either Young-eon or Sun-min, especially since the latter is completely in the dark to the former's self-revelations. I like how well Voice paints their relationship initially, but it's never given proper development.
First time writer-director Choi Ik-hwan does manage to really infuse his film with an aesthetic that isn't like other horror movies, shot in golds and oranges and the production dressed in browns. This warm temperature helps give life to Young-eon and Sun-min's close friendship and I like how Choi chooses to shift the color of the film according to the darker tones he's going for in the more horror-oriented scenes. However, some of his decisions, like the overuse of flashbacks and the lack of reason for Young-eon encountering them—aside from being exposition for the audience—as well as perhaps an overapplication of visual effects around these moments, seem indulgent without serving the story.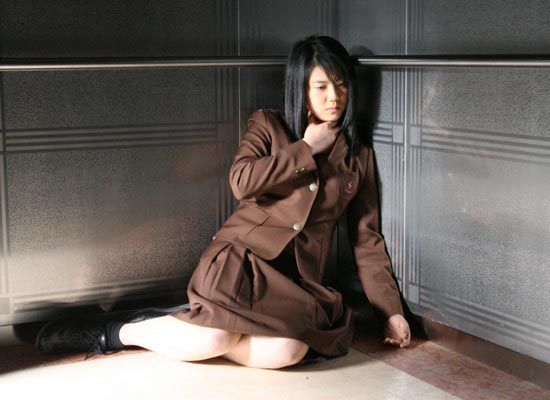 Our actresses, most of them newbies, aren't quite as memorable as previous installments of the franchise, although they certainly don't turn in deficient performances either. It's possible that they were limited by the script, which also doesn't really bear any particularly striking moments, aside from the ridiculous way that we first see Young-eon get murdered at the film's start. (Which also turns into a plot point that later gets abandoned.)
In the seven years since the first Whispering Corridors made a genre-revitalizing splash, many horror movies have opened every summer. And in its attempt to differentiate itself from the overstuffed genre, Voice does manage to find a unique—ahem—voice, by turning instead to the mystery genre and letting itself take inspiration from other similarly supernatural non-horror films like Ghost and The Sixth Sense.
In that sense, this film is notable, but the story never really manages to match its premise and potential due to the need to force a cliched twist ending as well as a lack of emphasis on character and relationship development. Nor does it really make the most of its girls' high school setting like previous films in the series. So watch Voice if you want to see a ghostly story that breaks a little from the typical Korean supernatural horror fare, but keep your expectations in check. It trades in one set of problems for another. 6/10.
Availability Note: Voice appears to be out of print internationally. However, it appears that the American CJ Entertainment release was distributed in wide enough quantities that used copies are fairly available by second-hand resellers and auction sites. Taiwan also released a Blu Ray version, but the visuals aren't much better than DVD and it is out of print as well.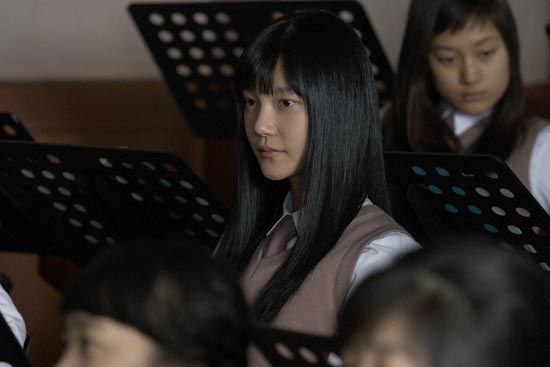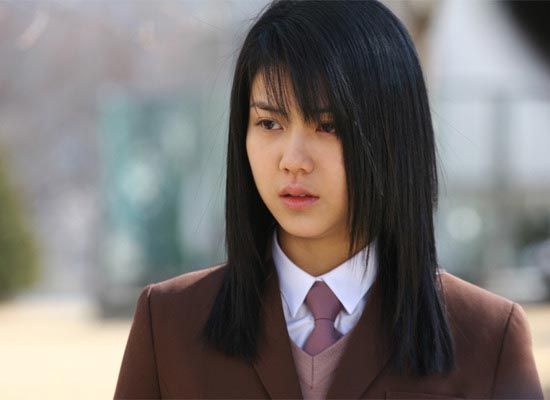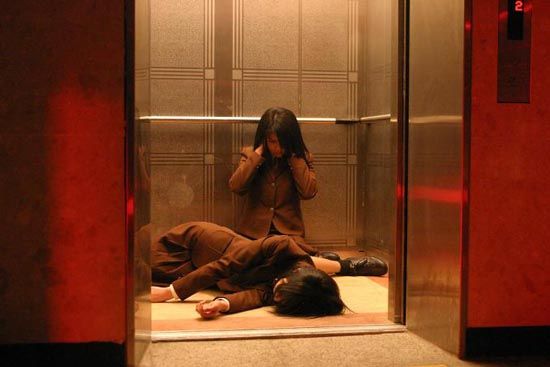 RELATED POSTS
Tags: Cha Ye-ryun, featured, Kim Ok-bin, Kim Seo-hyung, Seo Ji-hye