Press conference for the cast of Reset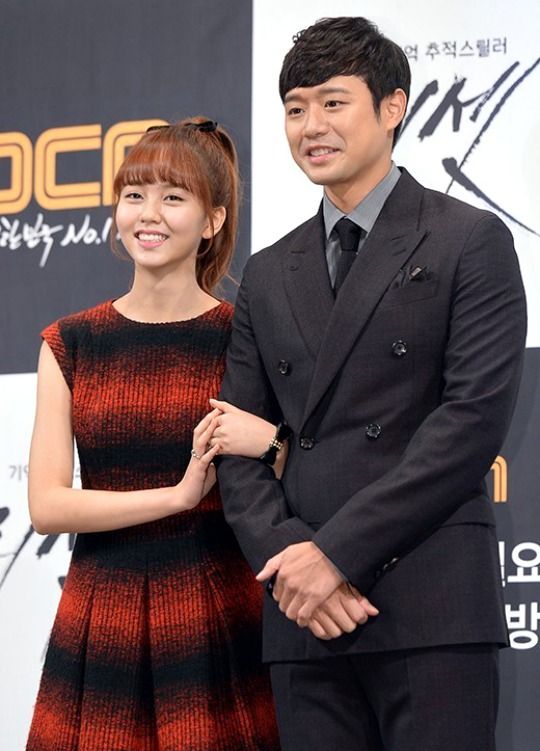 The stars of the upcoming OCN thriller Reset were out in full force for a press conference this week to promote the show, with leads Chun Jung-myung and Kim So-hyun, along with supporting cast members Park Won-sang and Shin Eun-jung, fielding questions. In the show, Chun Jung-myung is a tenacious prosecutor who lost his first love to murder 15 years ago. He's managed to repress the memory, but the traumatic act explains why he clings to intense murder cases; his subconscious has been searching for the killer.
The prosecutor is skilled at hypnosis, and he's described as having the ability to extract confessions from criminals in mere seconds. Kim So-hyun has taken on two roles in the ten-episode show; she'll play his long-gone first love, as well as a high school girl who gets embroiled in a murder case in the present day. The physical similarity between the student and his first love trigger the memories of the case from 15 years ago, and Chun must hypnotize himself to search his past for clues that can help him solve his most important case, as well as avoid a repeat scenario.
It seems the burning question on journalists' lips was, "There is a 19-year age gap between Chun Jung-myung and Kim So-hyun. How did you both feel about the age difference?"
Kim answered, "When I first learned I would be acting alongside Chun Jung-myung Oppa, I was very surprised to learn he is 19 years older. But, you couldn't really tell. Once we started filming and you look at the screen, I look mature for my age and Jung-myung Oppa has a baby face so it didn't feel like a 19-year age difference at all."
Chun agreed, saying, "At first, I couldn't really imagine how the drama was going to unfold, but once I started collaborating with So-hyun, there wasn't an awkward or uncomfortable moment." He also hoped that they could portray subtle emotions in a relationship like that of Leon and Matilda's in The Professional.
He continued, "So-hyun is like a sponge, so when I was acting, I began to think more voluntarily and to move accordingly." He also joked, "No one can beat the passing of time, so I tried my hardest to appear youthful by maintaining a healthy weight."
When asked why he chose Reset as his drama comeback (it will be his first small-screen appearance since 2011's Man of Honor), Chun said, "The material or story are not ones we've previously seen in Korea. I've seen these types of stories a lot on American or British TV, and I was drawn to Reset because it feels like an American show — it isn't a common story."
The show was actually supposed to begin filming last year, but didn't begin until now due to a delay in the schedule. Chun took it upon himself to prepare for the project during his wait by taking acting classes (even though he's got 15 years of acting credits to his name) and experimenting with the character.
Director Kim Pyung-joong (Goodbye Dear Wife, Great Expectations) complimented the actor, saying, "As a director I've seen the eyes of many actors, but I've never seen an actor with such youthful, innocent eyes, or such melancholy ones." He continued, "He's an actor that can simultaneously play the roles of innocent child and demon."
Chun didn't let the praise go to his head, however, and seemed good-natured and self-deprecating throughout the conference. When asked about what period of life he would like to return to, he declared it was his high school days.
He said, "I've spoken about this with Kim So-hyun. 'When did you start acting?' Kim So-hyun said, 'I began preparing to be an actress in grade school.' When I was in grade school, I didn't think much about anything! So after she said that, I felt like I had been hit by a ton of bricks. If I could redo the past, I would work much harder," he explained.
The cast continued in jovial fashion; when asked what they would do if they had the ability to hypnotize like the lead character, the actors collectively answered, "Hypnotize audiences into watching the show!" They hope it will turn into a multi-season show like those on American TV, and pledged to shoot a second season if ratings exceed 5%.
Reset begins Sunday, August 24, on OCN at 11pm.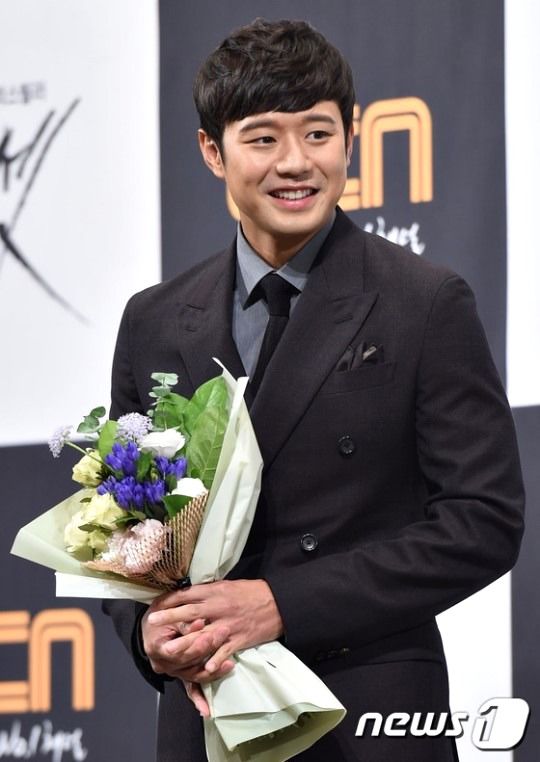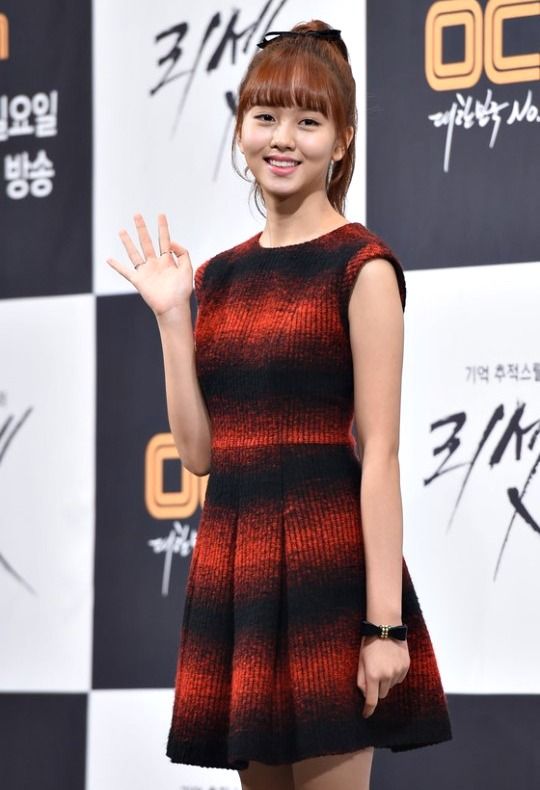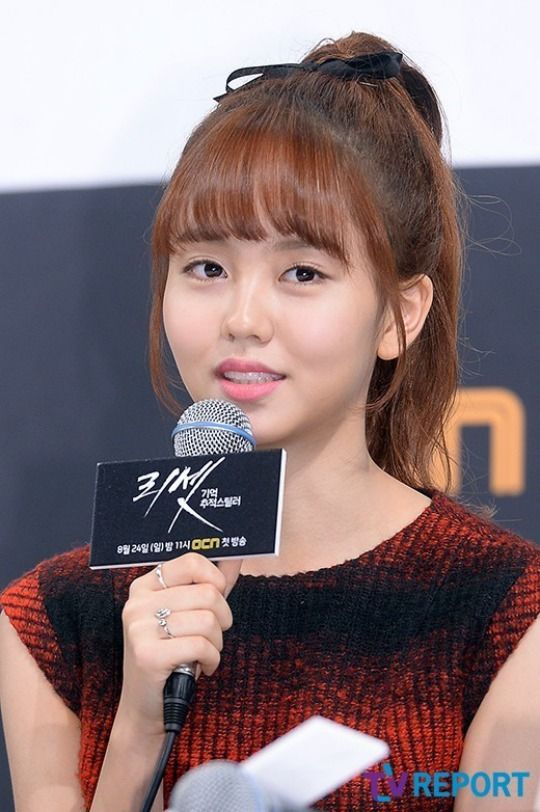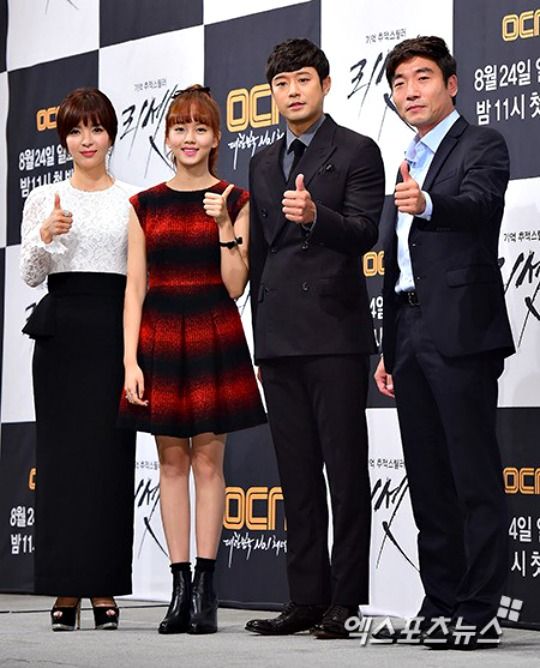 Via NewsIs, Aju News, Sports Chosun
RELATED POSTS
Tags: Chun Jung-myung, Kim So-hyun, Reset