Lineup confirmed for weekend underdog drama Legendary Witch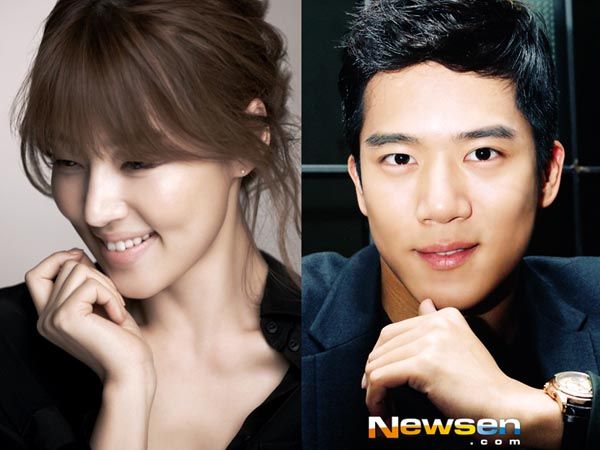 The lineup is complete for MBC's upcoming Legendary Witch, and while it's pretty much the lineup that had been previously mentioned, we now have a more complete picture of the "witches" of the title. That refers to the four women who serve prison time together for various crimes, who then set up a bakery together upon their release and find their business pitted against the tyranny of a large-scale corporation.
Han Ji-hye (I Summon You, Gold) has confirmed taking the lead role, and will be paired up with Ha Suk-jin (Thrice Married Woman) in the main loveline. Han's character is a former orphan who married into a chaebol family, Shinhwa Group, that runs a bakery corporation. However, when her husband (and Shinhwa Group's first son) dies, she is sent to the slammer via the machinations of the chairman. (The description doesn't tell us what crime she is convicted of, but by process of elimination it looks like she'll be nailed for manipulation of stock pricing.)
Ha Suk-jin plays a hotel chef who's raising a daughter on his own after his wife dies. At his father-in-law's suggestion, he starts giving baking lessons to the convicts at a prison, which is where he meets the heroine.
The three other "witches" will be played by Go Doo-shim (You're the Best, Lee Soon-shin), Oh Hyun-kyung (King's Family), and Ha Yeon-soo (Potato Star 2013QR3). The eldest of the bunch, Go Doo-shim is sent to prison after being wrongfully accused of killing her husband and son. She's a kind, tender-hearted character who quietly helps the other convicts in prison.
Oh Hyun-kyung is the one convicted for fraud and is described as a walking time bomb with a foul mouth, a tough character with no fear and a brash manner. And last but not least, Ha Yeon-soo will play the maknae who's there on attempted murder charges. She also has a tie to Shinhwa Group, having been the girlfriend to the second son back when she was a newbie model, before she got caught up in that attempted murder case.
The title has a couple different readings, the most obvious one being that shinhwa means legend, there are four witches, hence witches of legend. But the drama has made it a point to clarify that the "legend" of the title has a second reading, using hanja to make it read "witches of vindication" as well, since they'll be redeeming their names and making new lives for themselves.
Yes, the writer and director pair did do the weekend makjang-fest Hundred Year Inheritance, but I find the character descriptions and setup to be promising, and if the drama can maintain an entertaining tone (without getting too shrill or crazy), I could see it living up to the "heartwarming, cheerful, and refreshing" description. Legendary Witches will premiere at the end of October.
Via Osen
RELATED POSTS
Tags: Ha Suk-jin, Ha Yeon-soo, Han Ji-hye, Oh Hyun-kyung