Kim Woo-bin and Kang So-ra offered leads in Hong sisters rom-com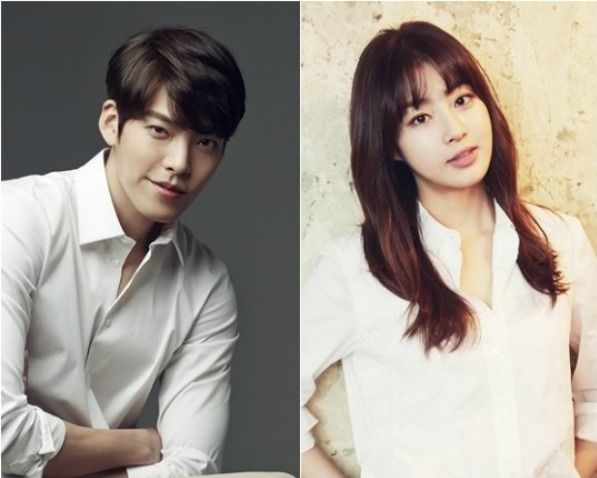 Yes, yes, and yes please — this is news I can get excited about, with Kim Woo-bin (Heirs) and Kang So-ra (Misaeng) surfacing as the first names to be courted for Jeju Island Gatsby, the new drama from the Hong sisters writing team and the director they worked with on the zany rom-com Best Love, PD Park Hong-kyun.
(It also makes me smile, since Kang So-ra had been previously mentioned in conjunction with this project, only to be swiftly denied by her management. Were they just being coy? No matter, since I'd much rather have Kang So-ra than not have her.)
Representatives for both stars confirmed that they'd received the offers, though no decisions have been made yet. The drama is, as you may have guessed, set in Jeju Island, where the two leads relocate to start fresh with a new life far from the harsh city. The Hongs had initially planned for their next drama to be a time-slip piece set in the Occupation years, but last month completely overhauled their concept as a contemporary romance.
Since the Hongs have a solid track record of launching young careers (Lee Da-hae, Han Ye-seul, Kang Ji-hwan) and revitalizing established ones (Cha Seung-won, So Ji-sub), there's always a lot of interest in their casting choices. Kim Woo-bin and Kang So-ra have already established themselves as stars of their generation, but I would totally love to see them both being funny and cute together. Aside from Misaeng I've wanted Kang So-ra to do better projects (ahem, Doctor Stranger and Dream High 2), and I need a palate cleanser after Heirs just about killed my love of Kim Woo-bin. I'd totally get back on the love train with a good Hong sisters comedy, though!
Jeju Island Gatsby will be a Wednesday-Thursday MBC drama that follows Angry Mom, which follows Kill Me, Heal Me. It premieres in May.
Via My Daily
RELATED POSTS
Tags: Hong sisters, Kang So-ra, Kim Woo-bin, Warm and Cozy