Jang Nara springs into action for I Remember You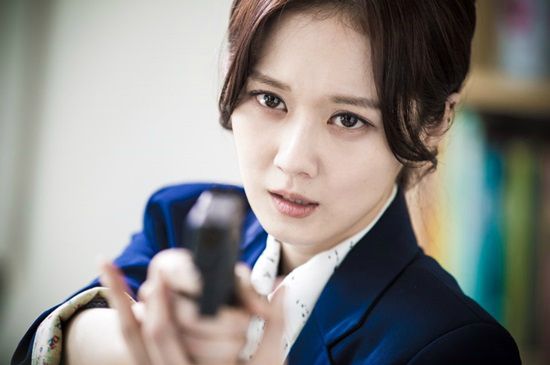 Since we got Seo In-gook's stills yesterday, it's only fair to give us Jang Nara's stills today. Lemme guess, does that mean Chun-hee tomorrow? Here's the first look at Jang Nara on the set of her new drama I Remember You, about an elite profiler and the cop who's been stalking him, having to work together on the same task force.
The drama from the PD of God of the Workplace and the writer of Protect the Boss is a thriller-meets-romance mashup that stars Seo In-gook as a former-FBI profiler surrounded in mystery. Jang Nara plays a passionate detective with an elite track record herself. She's highly adaptable and knows when to use her brains or when to use her feet, and even when to use her feminine wiles to crack a case.
If she thinks of something she missed, she's known to return to a crime scene by herself in the middle of the night, and though she normally wears sneakers to run around on the job, she's not above putting on heels when the case calls for it. She's already been tracking Seo In-gook's character for a long time, when they get thrown onto a special investigative task force together (led by Lee Chun-hee). Sparks, of both the angry and romantic kind, will ensue. That's the hope, anyway.
It's cool to see Jang Nara playing a tough character, since she's built her career on sweet everywoman heroines. It'll be hard to see past that image, but I trust her acting ability to convince me more than anything. I'm most curious about the tone of the show and whether the leads will have any chemistry, since the descriptions are pretty generic and could be applied to any pairing in a cop drama. I do think her transformation will be the most interesting though, since Action Seo In-gook isn't new after King's Face. Action Jang Nara on the other hand, I'm excited to see.
I Remember You follows Who Are You–School 2015 and premieres June 22 on KBS.
Via Ten Asia
RELATED POSTS
Tags: Jang Nara