Press conference for KBS's investigative rom-com I Remember You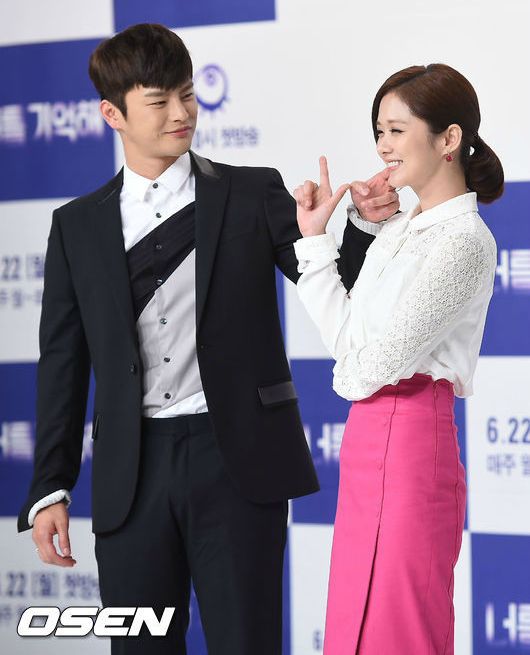 KBS's upcoming Monday-Tuesday crime thriller rom-com mashup drama I Remember You held its press conference on June 16, in anticipation of the show's premiere next week. The series about love and intrigue among the members of a special investigative task force stars Seo In-gook (King's Face) as an elite profiler with a hidden past, and Jang Nara (Fated To Love You) as a detective who's been secretly following him for a long time.
Seo In-gook said about his co-star Jang Nara: "When I first saw her, I thought she was like a pretty cat. We were doing our first shoot and she was always on top of things and liked to be in corners. She'd be on top of the sink, or sit between the sink and refrigerator, and it made me think she was a unique and fun person."
When asked about their age difference, Jang Nara answered, "I was worried about it at first. But [Seo In-gook] is such a good actor. He grasped his character Lee Hyun right away. I like acting with him a lot — he's much better than I am. I'm happy that we got to work together." She added about the shoot: "We're shooting happily. We're working hard to create a lot of funny scenes. I think I'm the one in charge of physical gags."
Choi Won-young (Kill Me, Heal Me), who plays a professor and consultant to the team, said about the series: "I Remember You is a complex drama. There's enjoyment in solving and matching the complicated parts. It's like the fun of reading a crime novel." Co-star Lee Chun-hee (Dating Agency Cyrano), the team's lead detective, added: "If cable crime investigation shows are like an americano, then I Remember You is like a cafe latte. Americanos have a strong coffee taste, and cafe lattes are sweet."
Park Bo-gum (Cantabile Tomorrow) plays a mysterious lawyer, and said about his role: "I've only played student roles until now; it's my first character with a profession. I think I'll appear different from the younger image I've had. I'm meeting with lawyers to get advice and researching my character." Oh, you are so tiny and cute.
Seo In-gook was asked about why he's so cool (seriously, who asked these questions?), but had an interesting answer: "When I'm acting, I don't try to look cool. If I were a cool person it wouldn't matter, but because I'm not, when I try to act cool it's obvious and awkward. I had the good luck to quit the habit of trying to look cool on set early on." If only everyone had that common sense.
I Remember You premieres next Monday, June 22.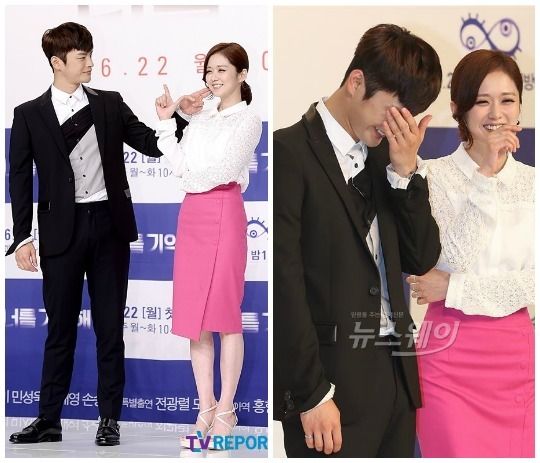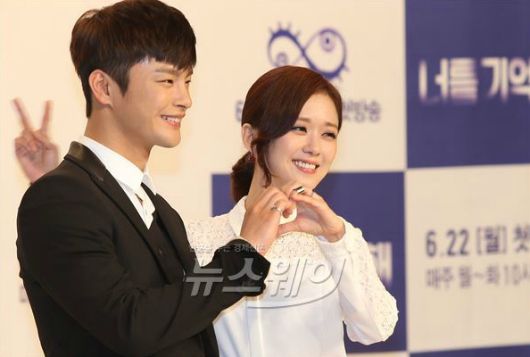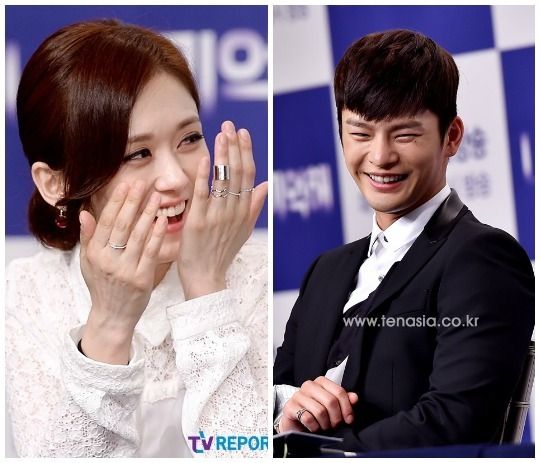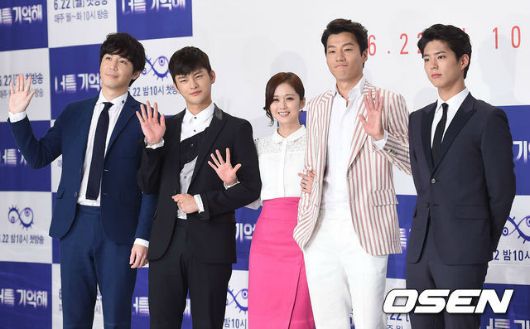 Via Joy News, SSTV, The Fact, MBN, News1, TV Report, Osen
RELATED POSTS
Tags: I Remember You, Jang Nara, Lee Chun-hee, Park Bo-gum, Seo In-gook